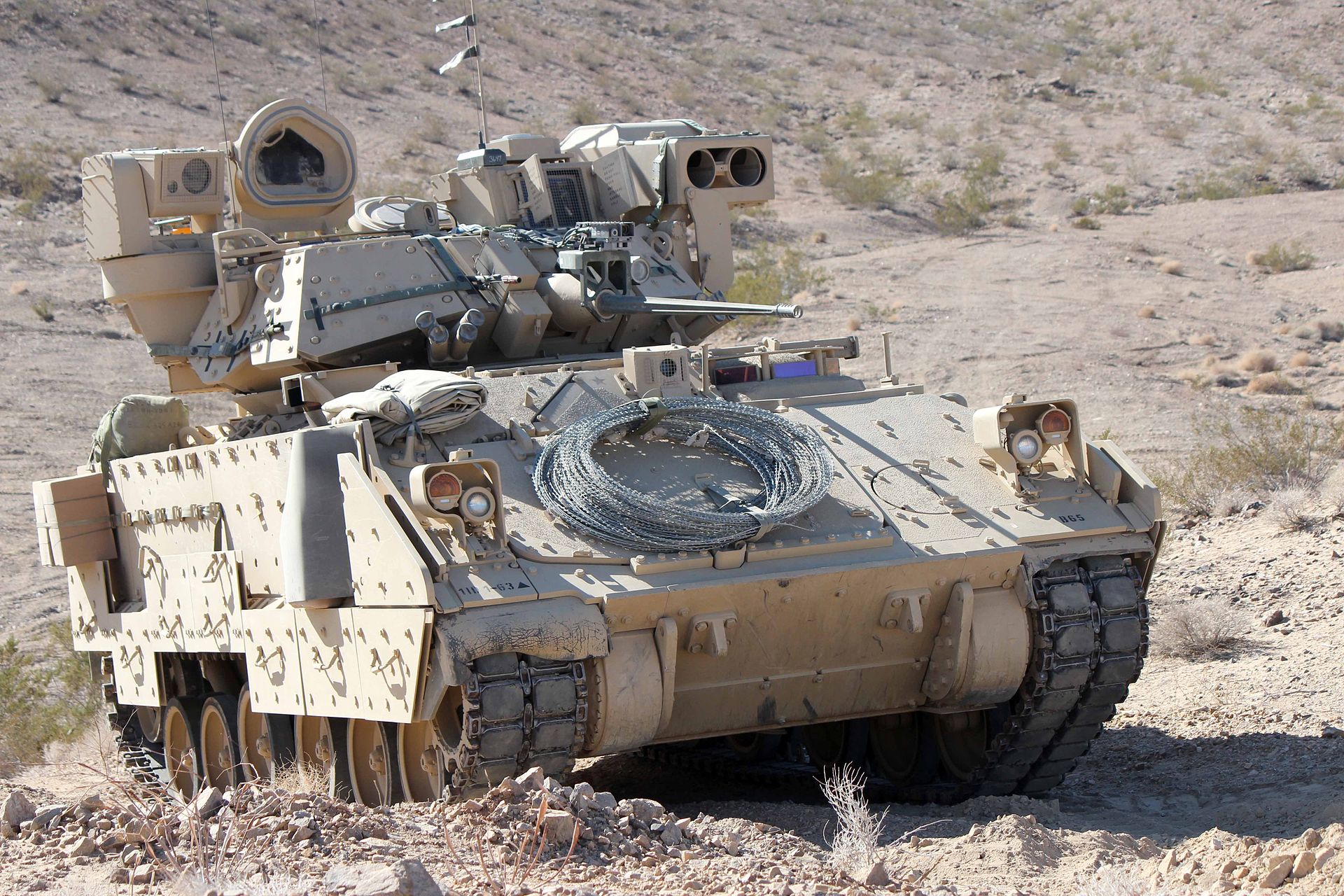 An M2 Bradley Fighting Vehicle is on display during a training exercise at the National Training Center in Fort Irwin, Calif., Feb. 18, 2013. (US Army photo by Sgt. Eric M. Garland II/Released, via Wikimedia Commons)
 
The delivery of Bradley fighting vehicles to Ukraine as part of the recent batch of US military aid may pave the way for Western tanks that Ukraine desperately needs for counteroffensive operations, according to Politico.
Western governments declined all the requests that Ukraine made to get either American tanks Abrams or German tanks Leopard. However, the decision of the US government to send tracked armored fighting vehicles Bradley to Ukraine, along with the decision of the German government to supply Marder infantry fighting vehicles, takes the military support of Ukraine to another level.
Early before, on 4 January, French President Emmanuel Macron told Ukraine's President Volodymyr Zelenskyy in a phone call that France would send AMX-10 RC armored combat vehicles to strengthen the Ukrainian army. The AMX-10 armored fighting vehicles are built around a powerful turret-mounted GIAT gun. These combat vehicles are often referred to as "wheeled tanks." Despite numerous requests to get Western tanks, the Western allies delivered only Soviet-era tanks to Ukraine so far.
Zelenskyy thanks Macron for decision to supply "light tanks and Bastion APCs to Ukraine"
The move to deliver modern infantry fighting vehicles to Ukraine may be followed by the decision to supply the more powerful Western tanks, something that the US and European allies of Ukraine have refused to do in the past, experts and two US officials told Reuters.
The tanks that Ukraine urgently needs to fight off the Russian invasion and may get in the future include Germany's Leopard tanks and the US Army's M1 Abrams, experts and officials told Reuters on condition of anonymity.
A Leopard or Abrams is a more mobile and accurate tank with a longer range gun compared with the old Soviet tanks. The german and American tanks are more effective at protecting troops than the older tanks or even the Western infantry fighting vehicles that Ukrainian forces are currently using on the battlefield, according to Reuters.
The 50 Bradley fighting vehicles are part of an overall US aid package worth $3.8 billion, according to Reuters.
Related: