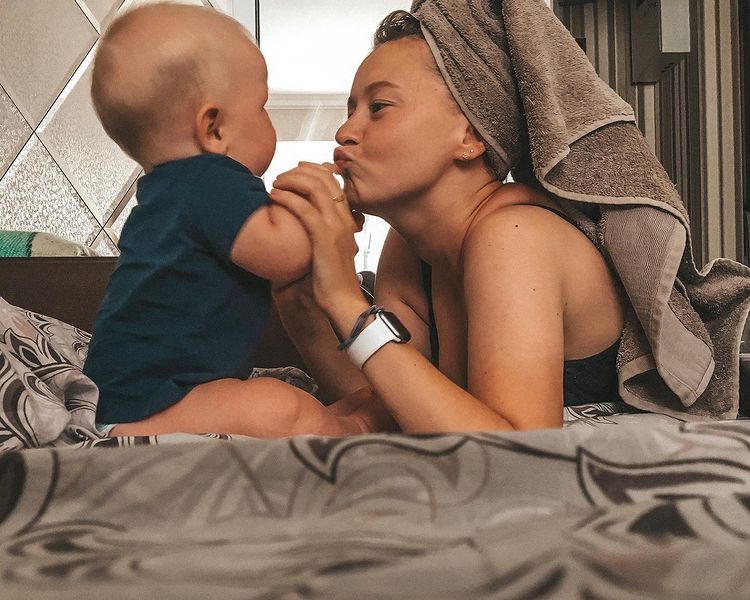 Kateryna with her son. Photo: Kateryna's Instagram 
27-year-old Kateryna Zelenska was rescued from under the rubble of a highrise building in Dnipro after more than 20 hours. Her body temperature was 31°C due to severe hypothermia. The building with more than 200 flats was destroyed by a Russian missile attack on 14 January 2023.
Kateryna's husband and one-year-old son remain under the rubble and their condition is unknown.
Kateryna was deaf from birth and unlike other victims couldn't call for help during "minutes of silence," when rescuers were listening from where under the rubble people are calling for help.
Tags: Russia's war crimes, Russian war against Ukraine, Russian war crimes