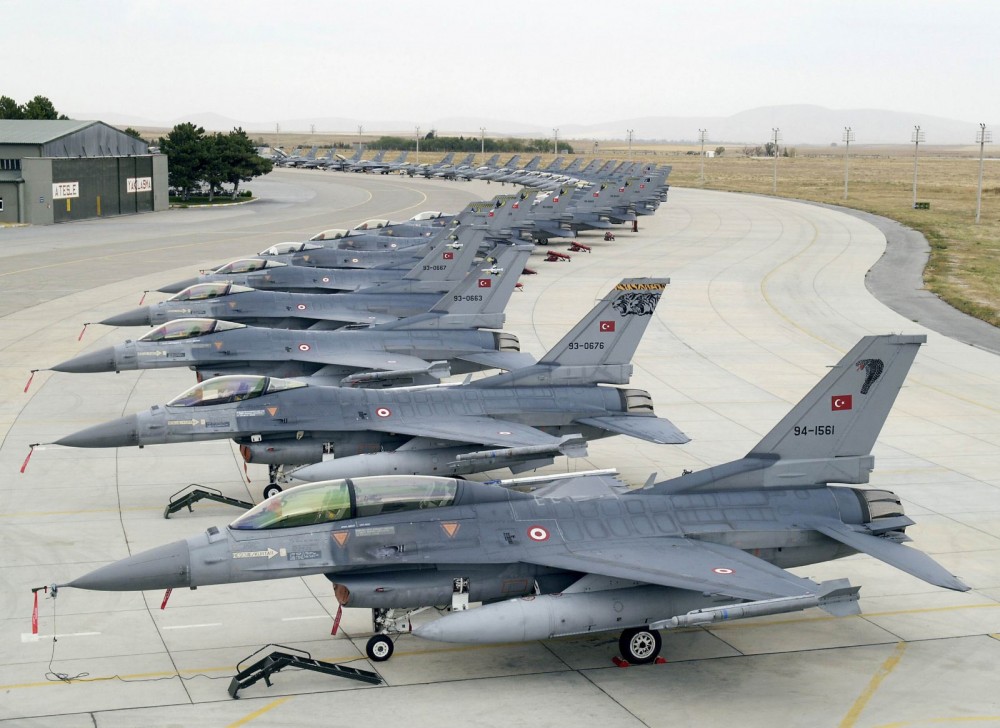 An F-16 wing. File photo: Turkish Air Force 
To defend itself, Ukraine needs to replace its obsolete Soviet-era aircraft of various types with up to 200 planes of a single type – a Western multi-purpose fighter, which can be the F-16, Yurii Ihnat said, the spokesman for Ukraine's Air Force, in his remarks to the French TV channel La Chaîne Info and in the comments of the Ukrainska Pravda.
Ukraine is among Europe's largest countries, and Ihnat believes that such a number of jets is needed to protect the skies of Ukraine as Russia has been using four dozen airfields in Russia, Belarus, and the occupied territories. Currently, Russia's Air Force outnumbers the Ukrainian one by five to six times in terms of the number of combat vehicles, according to Ihnat. Moreover, Ukrainian aircraft are technologically inferior.
"It is necessary to create up to 5 brigades of tactical aviation with one type of multi-role aircraft of Western design. What type it will be is currently being determined… It is clear that we will not be able to get everything at once, but a phased transition to a new multi-role aircraft is a requirement of time," he said.
With F-15 or F-16 Ukraine will be able to rapidly liberate its territories and put an end to the war — Air Force
NATO states should stop drawing red lines and supply any weapons Ukraine needs – Lithuanian President
Tags: F-16, Ukrainian Air Force