IRIS-T SL surface-to-air guided missile. Photo: Airforce Technology 
Russia's missile barrage is not stopping anytime soon, so Ukraine must continue building its air shield. Here are four things that Ukraine's air defense needs to close the sky in 2023, as per lieutenant general and former commander of the Ukrainian Airmobile Forces Mykhailo Zabrodskyi.
Since the very first weeks of the full-scale invasion, Ukrainians have been reaching out to the international community, calling to provide means of air defense. The phrase "Close the sky over Ukraine" became viral: it was heard on TV, at live meetings in the streets, inside the walls of international organizations, and trended as a hashtag on social media.
More than 10 months later, it is still relevant: the latest Russian missile attack took the lives of at least 41 Ukrainians after a missile of the Kh-22 type that Ukraine can't shoot down demolished a section of an apartment high-rise in Dnipro.
Rescuers continue working for already 63 hours after the Russian attack on Dnipro highrise. The body of one more child was found.

In total 41 people were found killed (incl 4 children), 79 injured, and 39 were rescued. However, 25 people remain missing. https://t.co/XE3KJSP2gM pic.twitter.com/9YdPI0t9vi

— Euromaidan Press (@EuromaidanPress) January 17, 2023
Ukraine managed to survive. Moreover, it managed to increase its air defense capabilities despite Russia's original plan to demolish it all at once. The Ukrainian Anti-Air Defense forces are praised by civilians and hailed almost as mythological gods: their work saves hundreds of lives each time Russia launches a massive missile attack or sends kamikaze drone groups against Ukraine.
Today, the Ukrainian Anti-Air Defense forces are capable of intercepting about 80-95% of the launched enemy's air targets per attack.
However, for anyone living in Ukraine, the aerial threat is still very real with Russia's aspiration to use all available missiles until the stockpiles are empty, and then to refill them to strike again.
Furthermore, Russia has already been looking for alternative ways to boost its aerial potential, including both the development of domestic production of munitions, and negotiating with allies. "Simply waiting and hoping that the airstrikes will cease due to the enemy's lack of weapons is the worst thing that can be done in the current situation," lieutenant general and former commander of the Ukrainian Airmobile Forces Mykhailo Zabrodskyi argues.
Last month, his extensive piece of aerial warfare analysis was published. In it, the author discusses what specific measures need to be taken and what steps done to enhance both Ukraine's "sword" and "shield" – in other words, its offensive and defensive capabilities.
Regarding the former, he stresses that preventive strikes against Russian military airbases proved to be effective tactics. In short, that is because striking preventively, while strategic aircraft is presenting a stationary target, means avoiding the very need to strike back. However, the development of defensive capabilities is equally important for Ukraine at the current stage of the war. So what's on Ukraine's aerial "shield"?
Preventive strikes against Russian airbases: part of Ukraine's smart strategy
1. Detection
Firstly, Zabrodskyi believes that the primary issue that needs to be solved is the problem of air targets acquisition. That is because detecting Russian air targets is often a more challenging task than hitting them.
Specifically, this is relevant in the case of the enemy's cruise missiles, attack and bomber aircraft, as well as attack UAVs.
Ideally, the author argues, Ukraine needs to build a comprehensive and continuous "radar field" that would cover the entire range of altitudes, including extremely low ones, where cruise missiles and attack drones fly beneath the current range of Ukraine's radars. It is definitely not a cheap and quick solution, however, it is expected it will bring the results that outweigh the likely losses.
2. NATO integration
Secondly, the detection of air targets can be advanced with the introduction of Link-16 systems.
Link-16 is known as a standardized communications system used for transmitting and exchanging real-time tactical data between the various network participants. It is aligned with NATO standards and used by Alliance members. Today, a quick solution would be to supply such systems to Ukraine from its allies, ensuring the internal exchange of information.
3. Surface-air-missile systems
Thirdly, Ukrainian anti-aircraft missile systems need to be re-equipped in co-operation with the partners.
While Ukraine desperately needs such support, two key factors need to be taken into account. Namely,
the obstacles that partnering states face themselves, such as the lack of political will, low or absent "stockpiles" of such systems, the need to think in the interests of their own security and resources, etc;
the risk of accumulating a so-called "zoo" of heterogeneous systems of foreign origin (a term, used by the author).
The latter factor becomes especially relevant when thinking about the future of Ukrainian and regional security. The "architecture" of Ukraine's air defense system should be established and agreed upon together with the allies today, ensuring that the systems it has are interoperable and correspond to NATO standards.
Zabrodskyi specifies the current needs in terms of air defense systems. Those are of three classes according to the range of hitting air targets (as accepted in the Ukrainian classification):
short-range – up to 40 km (should make up roughly 2/3 of entire air defense arsenal)
medium – up to 100 km (under 1/3 of arsenal),
long-range – over 100 km (8-10% of arsenal).
All of the foreign-made surface-to-air-missile systems (SAMs) that have been supplied to Ukraine are from the family of short-range systems. They already serve on the battlefield and have proved their high efficiency:
the German IRIS-T
American-made MIM-23 Hawk samples,
and the Norwegian-American NASAMS 2.
These systems are to eventually replace Ukraine's current air defense staple, the Soviet Buk-M1 (SA-17 Grizzly).
Ukraine may also soon get medium-range class SAMs that will replace its Soviet-era SA-10.
Particularly, the Italian government previously announced the supply of the French-Italian SAMP/T, capable of intercepting ballistic targets (stated range of up to 100 km), although, there was no official confirmation.
Another perspective mid-range SAM is the Israeli Barak-8 with a stated range of up to 90 km, Zabrodskyi believes.
As well, the recent decision to provide the US-made Patriot systems to Ukraine should be considered a true milestone. The use of its PAC-3 modification will provide serious advantages to Ukraine, Zabrodskyi says.
The American THAAD could be an appropriate long-range foreign-made SAM for Ukraine, according to Zabrodskyi. Altogether, the anticipated provision of mid- and long-range SAMs will enable Ukraine to intercept ballistic missiles — a capability that the country currently lacks.
4. The aviation lend-lease
Fourthly, regarding the needs of Ukrainian aviation, the author believes that maintaining its existing aircraft fleet is out of the question for Ukraine. Its outdated and worn-out national aircraft fleet is clearly not in the position to compete for superiority in the air with Russia and will probably be decommissioned after the war.
As in the case of anti-aircraft missile systems, supply and purchase processes in the combat aircraft "market" are always complex and politicized.
Nevertheless, Ukraine has few other options apart from working towards a so-called aviation "lend-lease" by negotiating with its allies.
In particular, the issue of multipurpose fighters of the F-16 type (Block 50/52 or Block 40/42) should be on the table, considering that even its old versions will greatly help Ukraine compensate for the losses suffered by its own aviation.
Pilots from🇺🇦have launched #BUYMEAFIGHTERJET initiative, asking wealthy people of the planet to purchase combat aircraft for Ukr army
"We have been begging NATO to close our sky. Or provide us with fighter jets. But governments of the world are afraid…" https://t.co/HtCIcGCWvu pic.twitter.com/wAGboVRgRH

— Euromaidan Press (@EuromaidanPress) April 17, 2022
Zabrodskyi once again stresses the need for strategic thinking in advance: in the future, when Ukraine could start the talks on the supply of more advanced modifications of combat aircraft, it is important to keep an eye on its interoperability and uniformity.
The need for strategic thinking for Ukraine's air defense
Overall, on the background of all current and future discussions on Ukraine's aerial "shield," it is important to understand that any decision made now should be strategic.
Granted, the situation is complicated by Ukraine being engaged in the active warfighting phase, meaning that quick, ad-hoc decisions which propose "here and now" solutions to the existing problems, may look attractive.
However, it is understandable that the Russian threat will not just magically disappear even after the end of the active combat actions phase. Nor will it vanish in several years. That is why it is so critical for both Ukraine and its allies to make informed decisions now and to be able to see "the big picture" in a long-term perspective – as any steps made today will determine the future of the security situation in Ukraine, the wider European region, and the Transatlantic community overall.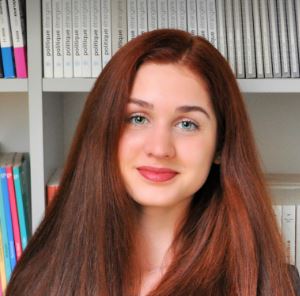 Kateryna Kistol is an expert in International Relations, Defence & Security, and Information Security, University College London Alumni.
Related: 
Tags: air defense, fighter jets, SAM