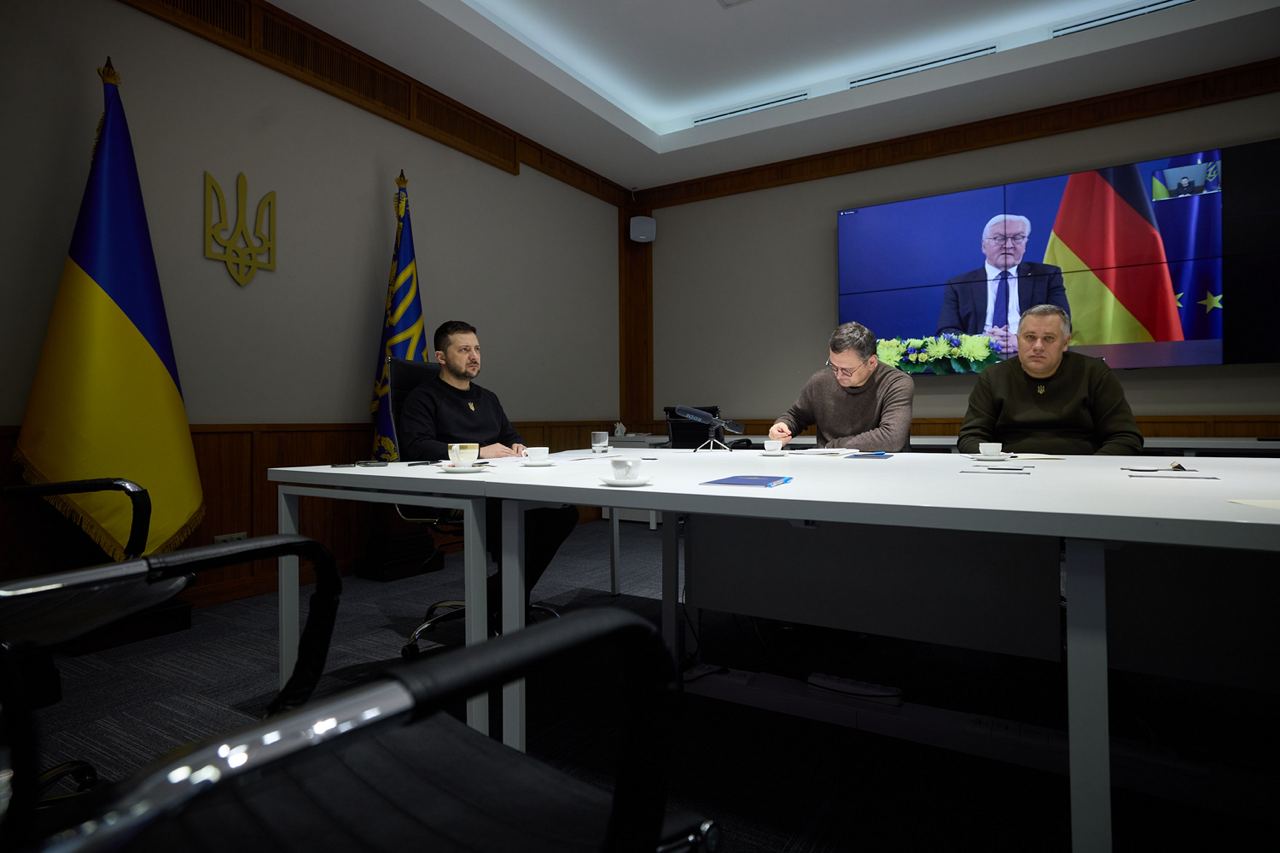 During the meeting in the format of a video conference with Federal President of Germany Frank-Walter Steinmeier, Ukraine's President Zelenskyy discussed
the situation on the frontline,
the necessity of increasing defense support for Ukraine,
and the diplomatic process on the implementation of the Ukrainian Peace Formula.
"Ukraine appreciates the important new defense decisions taken by the German leadership at the beginning of this year, as well as the significant support in the humanitarian, financial and defense spheres since the beginning of the full-scale Russian invasion. Thank you for the comprehensive assistance of Germany to Ukrainians. For the assistance that made our army stronger, for the financial support," Zelenskyy wrote.