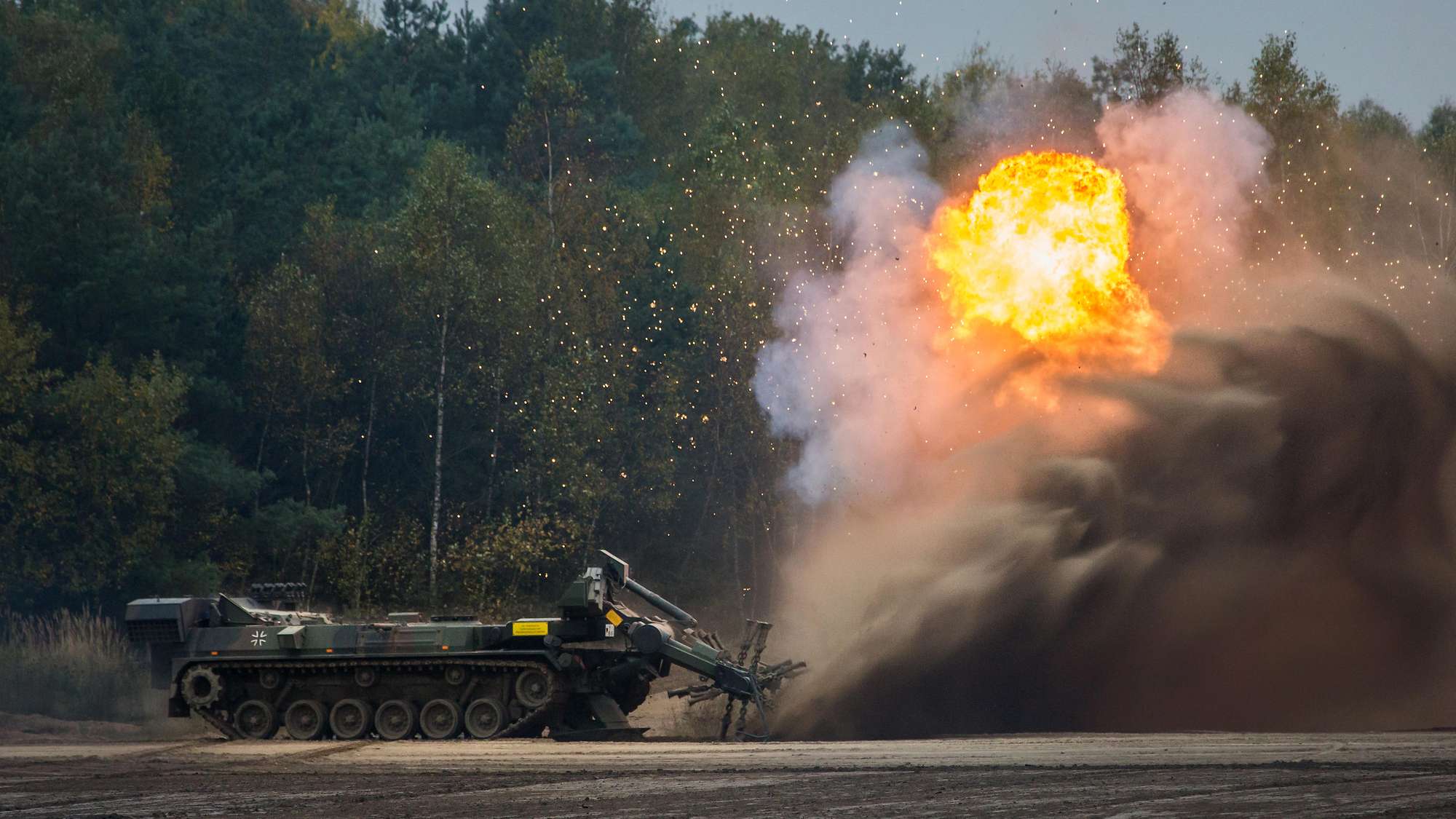 The Keiler mine clearing vehicle. File photo: Bundeswehr
 
The German government has handed over four mine-clearing tanks, Militarnyi reports. The German Government's website says that Ukraine has received four mobile and protected mine-clearing systems not specifying the exact type of armored vehicles, but calling the vehicles Minenräumpanzer, "mine clearing tanks".
Militarnyi notes that the Bundeswehr has Minenräumpanzer Keiler mine-clearing tanks, and suggests that Ukraine might have received these Keiler demining vehicles based on the modified chassis of an M48 tank, which had adopted a set of modern components.
Read also:
https://twitter.com/EuromaidanPress/status/1586221036210724865
Ukraine becomes world's largest minefield due to Russian aggression – Ukraine's PM
Russia uses remote mine-laying systems in Kryvyi Rih direction – Mayor
Tags: demining