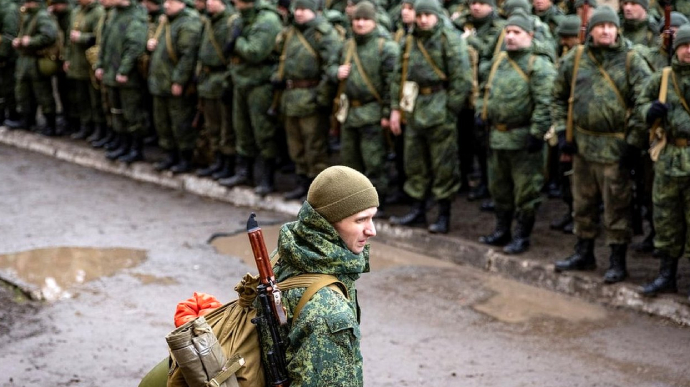 Mobilized Russians, Illustrative photo, TASS
Russia is going to mobilize another 500,000 conscripts this January in addition to 300,000 troops that were called up to the Russian army in October 2022, Ukraine's deputy military intelligence chief Vadym Skibitskyy told the Guardian.
The new mobilization campaign in Russia would set conditions for Russian offensives in Ukraine in the spring and summer of 2023, according to Skibitskyy.
More than a million Russians have called, texted or visited the website of a Ukrainian hotline that allows them to surrender, with many seeking a way to avoid going to war, since Russia's full-scale invasion of Ukraine began, according to the hotline.https://t.co/Ak8Oc3541p

— Euromaidan Press (@EuromaidanPress) January 4, 2023
Russian officials have denied that Russia's Defense Ministry plans to prepare a second wave of mobilization, with Putin publicly claiming last December that new mobilization was "pointless" to talk about as only half of the Russian soldiers already mobilized last autumn had been sent to the frontlines in Ukraine.
Russia to launch new wave of mobilization in January 2023 – Ukraine's spy chief
The new wave of mobilization in Russia, in case it begins, is going to be another indication that Russia's President Vladimir Putin has no intention of ending the war against Ukraine, according to the Guardian.
Related:
Tags: mobilization, Russia, Russian Army, Russian invasion of Ukraine