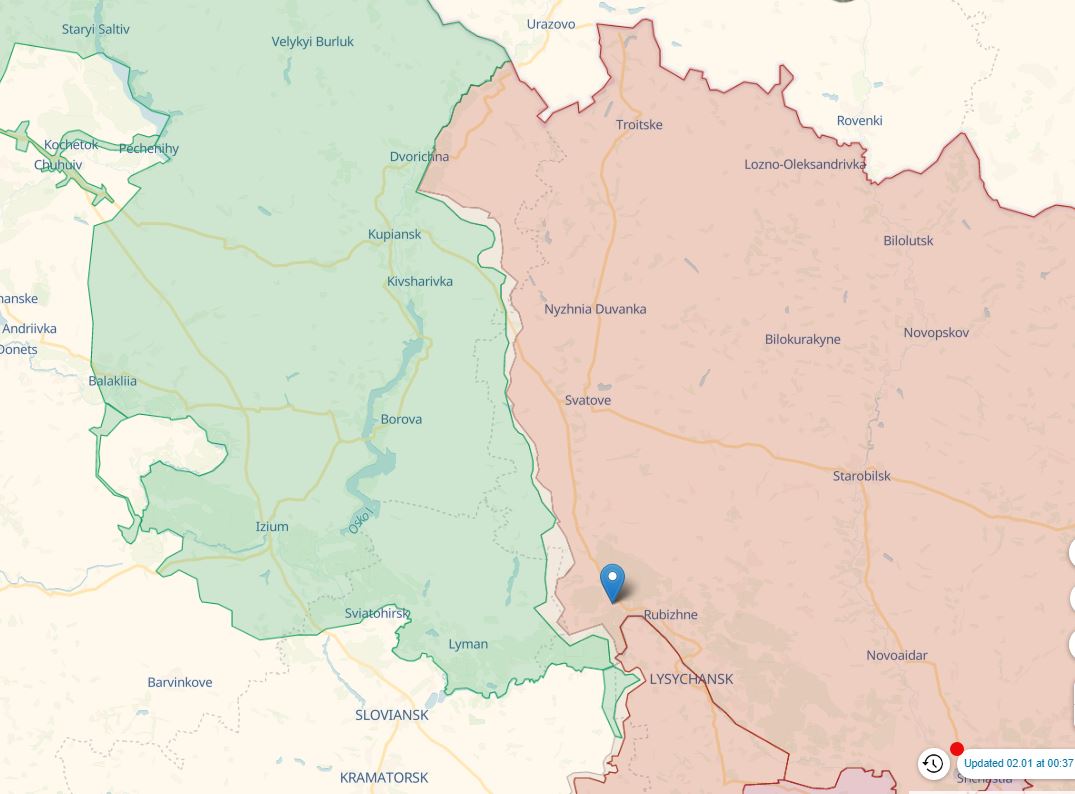 Map: deepstatemap.live 
In its daily update, British defense intelligence told about the ongoing battles for a key highway leading to Kreminna.
"Over the last five days, Russian and Ukrainian forces have probably been fighting for control of the P66 highway, north of the Russian-held Luhansk Oblast town of Kremina.

 

The P66 is a key supply route for the northern section of Russia's Donbas front from the Belgorod region of Russia.

 

Its use has been disrupted by Ukrainian artillery since October, but if Ukraine were able to secure the route, if would highly likely further undermine Russia's defence of Kremina," the British Defense Ministry tweeted.
In an earlier update, the British Defense Intelligence told that Russia is likely to prioritize holding this city, and the Ukrainian army was reported to advance towards the city.
The Head of the Luhansk Oblast Administration, Serhii Haidai, noted that heavy fighting is ongoing near Kreminna, which is a strategic component in the defense line of the Russian army because when Kreminna falls, their group will be split into two parts. The Russian military command and the Russians who came to work in the city have already left Kreminna, Haidai stated.
Russia will likely prioritize holding the line at Luhansk's Kreminna – British intel
Tags: Kreminna