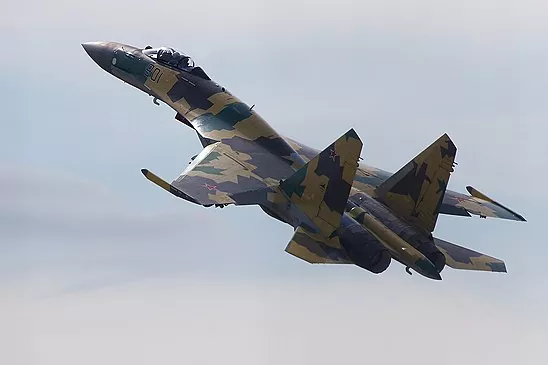 Su-35 air-defense fighter , illustrative photo / Wikipedia 
Russia will soon supply Iran with a full squadron of advanced Sukhoy Su-35 multirole fighter jets, the Israeli-based news television channel i24NEWS reported referring to unnamed Western intelligence sources who monitor security deals between Iran and Russia.
"It will apparently be 24 Sukhoi Su-35 fighter jets, originally produced for Egypt under a deal that was torpedoed by the United States. The Russians were looking for buyers for the unsold surplus, and it looks like Tehran will be getting those planes very soon. According to an intelligence report, Iranian pilots are already training on these planes," i24NEWS says.
Iran likely eager to publicly signal rebalancing of its strategic partnership with Russia – ISW
According to i24NEWS, Iran has supplied 1,700 kamikaze drones to Russia and is going to supply 300 more in the near future. In return, Tehran should receive air defense systems from Moscow which will be put into service in anticipation of a possible Israeli attack.
In the spring, Iranian pilots trained in Russia to fly the Sukhoi Su-35, a Russian fighter jet, which the officials say indicates Iran "may begin receiving the aircraft within the next year."
Read also:
Tags: Iran, Russia, Shahed-136, Su-35