G7 ambassadors arrive in Odesa to Ambassador to oversee grain export deal, UK Ambassador to Ukraine Melinda Simmons tweeted.
"My fellow G7 ambassadors and I are in Odesa with Türkiye to reiterate the importance of the UN-brokered deal allowing food to be shipped out of Ukraine.

Russia must respect the deal."
https://twitter.com/MelSimmonsFCDO/status/1552913310722449409?t=FSqU09imlI4QMnmURD1a2g&s=19
President Zelenskyy joined the G7 Ambassadors in Odesa as well.
"It's important for us to remain a guarantor of food security. While [Russia] takes away life of other states by blocking Black Sea, [Ukraine] gives them opportunity to survive," he said, inspecting the first ship with grain export since start of war.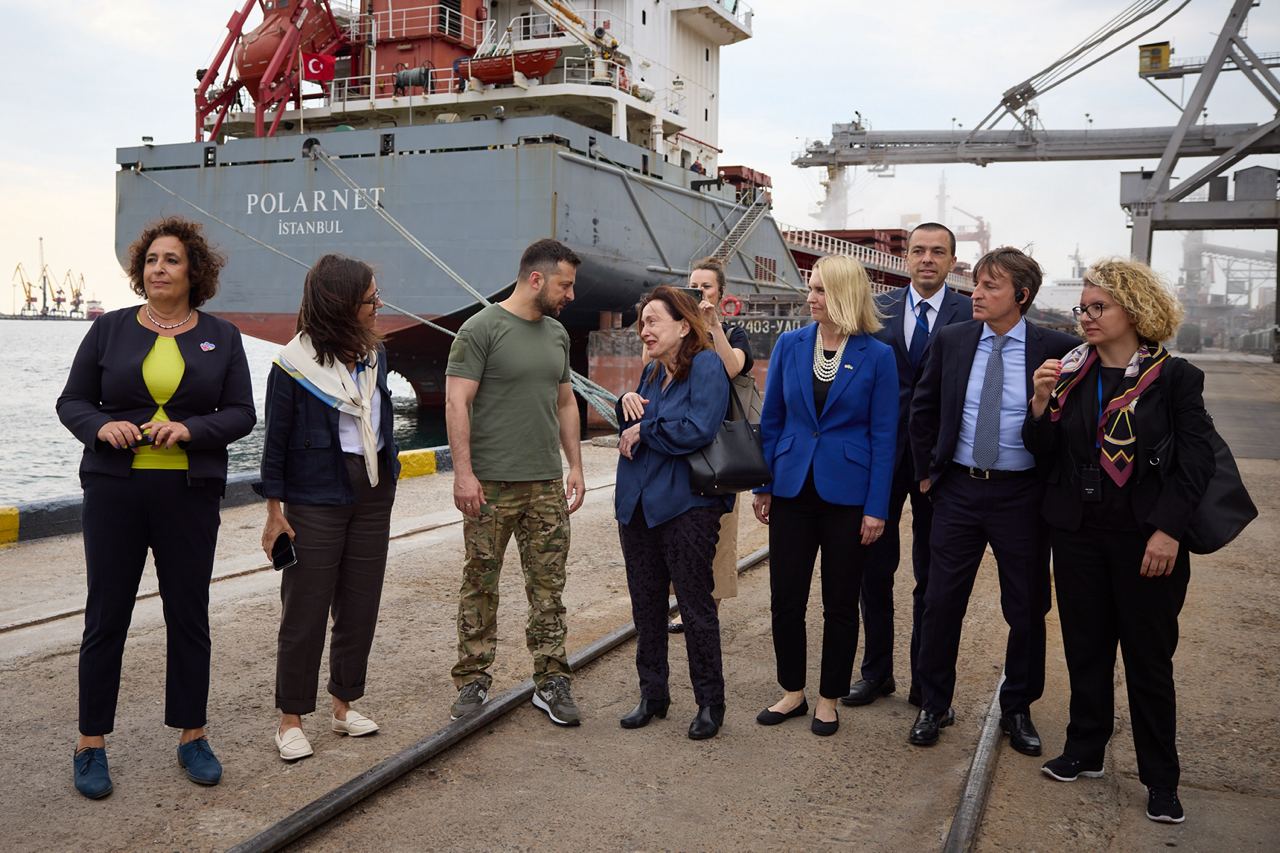 Earlier, on 22 July, Russia and Ukraine separately signed deal with Türkiye and the UN on unblocking ports & allowing grain export. But the next day Russia violated the agreement by launching missile attack on Odesa.