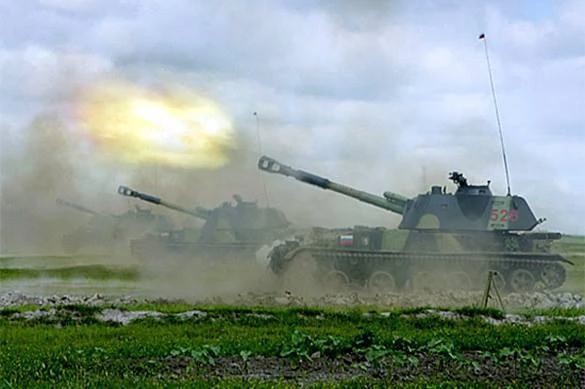 Mil.ru photo 
European media and politics are very busy this summer: Brexit, terror attacks in France and Germany, the Turkish president purging secular forces.
In the meantime the most threatening development is not on the top agenda: Russia has used public concentration on the above-mentioned events to gradually put the majority of its troops on alert.
As reported by the pravda.ru outlet, this involves exercises of troops in its Southern Military District, including Crimea. Ria.ru reported that Russian troops located in Tajikistan were alerted in the Central Military District. As reported by TASS, command-staff exercises earlier this month were started in the Western Military District  – including signal units in the Leningrad, Moscow, and Voronezh oblasts. Russia's defense ministry reported that extensive military drills were undergoing in the Eastern Military District.
Also alerted is the Russian Navy, the official reason being the Russian Navy Day on 31 July (with significant activities of the Northern Fleet, Pacific Fleet, Baltic Fleet (with its airbase), the Russian defense minister checking the Black Sea Fleet during his visit on Crimea, and increased submarine activity (in general).
Additionally, troops have been put on alert in the occupied Ukrainian Donbas and Russia issued more threats in regard to Ukraine on 23 July via its ambassador to the UN.
---
Related:
Tags: International, Russia, Russia's confrontation with the West, Russian military, Russian military threat