On 29 March 2015, a plane took home a group of Ukrainian medics, 20 men and women, who graduated from the first Tactical Combat Casualty Care instructor courses organized by NGO Vaba Ukraina ("Free Ukraine") and Estonian National Defense College. Ten days spent in Tartu, Estonia were filled with intense studies, with some time nipped for sightseeing, visiting museums, and the Estonian Students Society's frat house.
The Ukrainian medics had much to learn from their Estonian counterparts. As the Russian invasion in East Ukraine continues to take lives even during the ceasefire, Ukraine is faced with a shortage of medics knowledgeable in combat medicine. Estonian training tools like lifelike dummies replicating various injuries where one could exercise life-saving operations are absent in Ukraine. Students got the opportunity to experience combat situations in practice, including a realistic simulation of casualty care on an Afghanistan veteran who has lost his leg to IED explosion acting as a patient, with silicone and makeup used over the stump to mimic lifelike combat wound in the form of traumatic amputation.
"Students were left speechless – being medics themselves they didn't have had any idea some of the equipment they used during training existed, let alone getting their hands on them. The differences between Western and Ukrainian medical capabilities are immense, both in terms of training and instruments," told Sven Salumets, organizer of the training courses and one of Vaba Ukraina's members.
To make sure fresh skills could be put to best use without delay every graduate also received a backpack full of modern first aid supplies. Pedagogy was also part of the training courses, so that the students could become trainers at home.
Vaba Ukraina is an NGO based in Estonia committed to helping Ukraine fend off the Russian invasion. From summer of 2014, they have been involved in sending medical supplies to Ukrainian medics on the battlefront, and also participated in a charity concert that raised the most funds in Estonian history. So far, Vaba Ukraina has sent 21 paramedic's backpacks, 157 combat medic's trauma bags, 719 IFAK's 9 large medic's backpacks, 7 tool kits, 117 stretchers to Ukraine, as well as special requests such as breathing masks, defibrillator, laryngoscopes etc, for the total amount of 158 000 Euros. Vaba Ukraina is #23 on Euromaidan Press' list of Verified ways to help the Ukrainian army.
Sven Salumets thanks all the supporters of Vaba Ukraina: "On behalf of NGO Free Ukraine and graduates we would like to express our gratitude to all the donors, your contribution was (and is) what made all this possible. Your support is vital and heartwarming. Your money has been used for the best possible purpose – to save lives. Thank You!"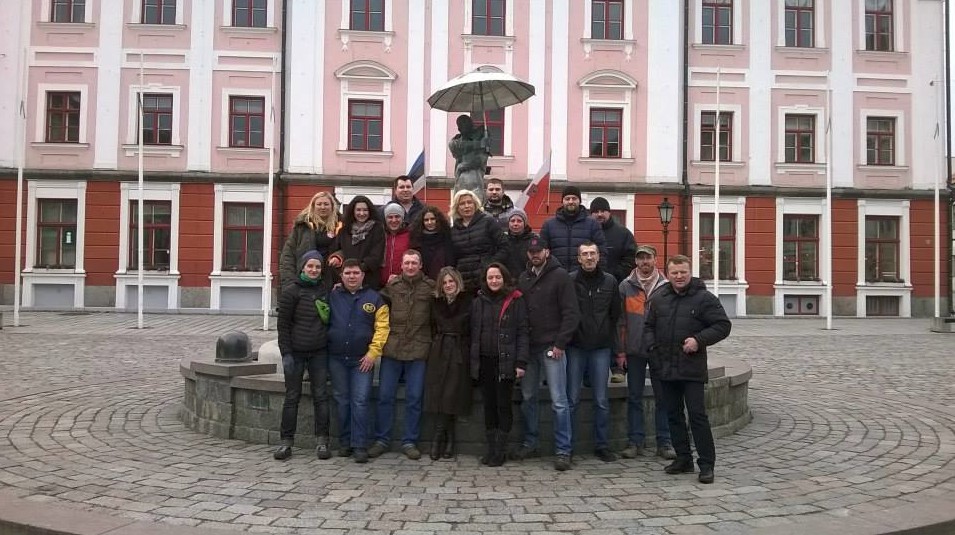 According to Ukraine's Ministry of Defense, more than 1600 soldiers have been killeв from the beginning of the conflict in Donbas. Over 6 thousand people in total have been killed and 13 thousand wounded since mid-April 2014, according to UN figures.