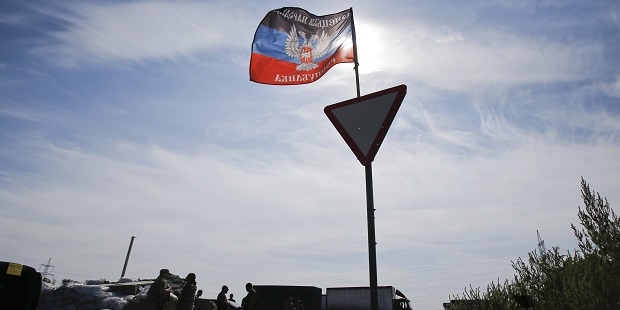 Western nations do not recognize the self-proclaimed Donetsk and Luhansk People's Republics (DNR and LNR) as terrorist organizations, as this would automatically lead to the recognition of Russia as a sponsor of terrorists resulting in the introduction of permanent sanctions against Russia.
Evgen Vorobiev, an analyst of the Polish Institute of International Affairs (PISM) told this in an interview with the UNIAN correspondent in Poland
"The problem is that if it recognizes these organizations as terrorists, the West will need to formally recognize Russia as a state sponsor of terrorism, as there are established facts of direct and indirect support from Russia to these organizations," he said.
"This will automatically mean the imposition of sanctions not for a restricted, specific period, but sanctions which will be much more difficult to cancel. For example sanctions imposed against terrorist groups in the Middle East. The sanctions which last for decades, not years," he noted.
According to the expert, European politicians believe that this way will block the possibility for negotiations with Russia for a peaceful resolution of the conflict in the Donbas.
"Many European capitals have an understanding that if we recognize these self-proclaimed republics as terrorist organizations, this will require continued [long-lasting] sanctions against Russia, but they really do not want this," he said.
As reported earlier by UNIAN, Russian-backed terrorists proclaimed the Donetsk and Luhansk People's Republic in April this year, saying that they would not obey the central government in Kyiv. The Ukrainian government officially declared them terrorists and announced its intention to obtain a similar recognition by Western states.
According to UN data, the stand-off in the east of Ukraine has already resulted in a loss of life of at least 3,700 people, with more than a million people being forced to change their place of residence.
Among the victims of this conflict are the almost 300 passengers on board the Malaysian Airlines flight MA017. The aircraft was shot down in July 2014 by Russian backed terrorists, according to Kyiv and Western intelligence reports.