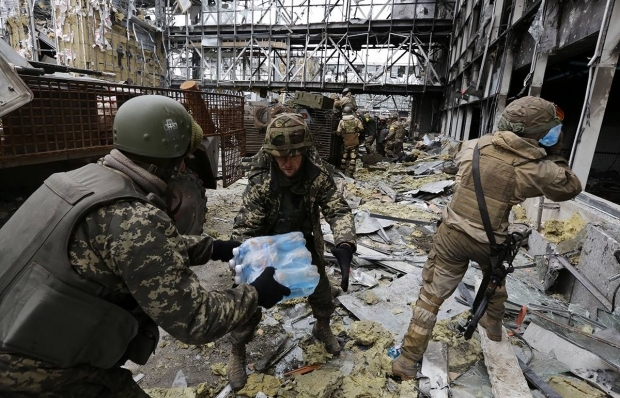 There are still many myths and stereotypes regarding the policy of Kyiv among the residents of Donbas and Russia with its propaganda distorts public opinion.
Iryna Geraschenko, the Presidential Commissioner for the resolution of the situation in the Donetsk and Luhansk regions, is convinced that Eastern Ukraine requires an active, higher quality state information policy.
As reported to UNIAN by the press service of the President, Geraschenko said this during the opening of the Donbas: War and Peace photo exhibition. The exhibition is conducted under the auspices of President Commissioner. More than 60 exhibits by Ukrainian journalists, photographers, volunteers, soldiers volunteer battalions are brought together in the exhibition.
Iryna Gerashchenko noted that a robust active governmental information policy on the Eastern regions will contribute to the normalization of the situation and establish peace. "We need to actively promote the truth about the situation in the East of the country – both in Ukraine and abroad, in EU countries first and foremost," she said.
The Presidential Commissioner pointed out an aggressive information war against Ukraine. To win in this war "we must act efficiently. The role of independent media, which daily inform citizens of Ukraine on the situation in the East, is of utmost importance."
According to Iryna Gerashchenko, EU citizens and politicians also need to know the truth about the high price paid by Ukraine for its independence and about defending its territorial integrity. "True footage and emotional tough reality as recorded in these photographs will help to bring the situation to the Ukrainian audience and politicians in Europe," the President Commissioner said. The exhibition will be presented to the European Parliament for its MEPs in December 8, 2014 .
Iryna Gerashchenko added that among residents of Donbas there are still many myths and stereotypes about the policy of Kyiv, and Russia by its propaganda distorts public opinion. Therefore, the issues of national security and will-considered information policy are coming to the foreground today, she said.
The Donbas: War and Peace photo exhibition will be held in Kyiv at the Exhibition Hall in Andiyiv Uzviz from October 30 to November 2, 2014. The exhibition includes 60 photographs by journalists, members of the ATO (Anti-Terrorist Operation), local residents and volunteers.