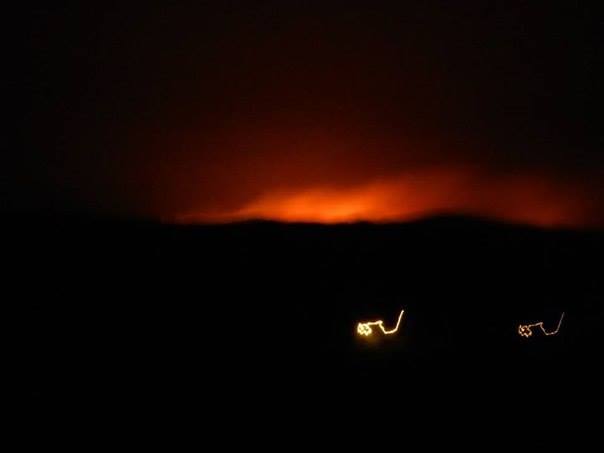 By Mat Babiak
The battle for Luhansk is reportedly underway.
Ukrainian forces are closing in on Russian-backed insurgents in the city of Luhansk, Ukrainian National Security and Defense Council (RNBO) spokesman Andriy Lysenko said at a press briefing in Kyiv on Friday.
Map of Luhansk
The head of the NGO "Right Cause," Dmitry Snehirev whose information came from witnesses and group members, told UNIAN correspondents that street battles had broken out in Luhansk, and that the Ukrainian military took control of the regional hospital and the surrounding area. "And just within the last 2 hours of street battles are closer to the city center," said Snehirev.
Multiple media outlets have disseminated a source in the regional state administration via Ukrainian News, stating that forces involving the National Guard had been fighting in Leninskyi district.
In addition, Obozrevatel reported a posting on the Luhansk – Our City Facebook page which cited a source in the Armed Forces, who says the situation is complicated by "terrorists shooting indiscriminately  into residential areas." "In fact, the militants have turned the whole of Luhansk into a fortified area. It is not just the militia. On the side of the [Luhansk People's Republic] fight professional soldiers," reads the posting. Ostro, a local news outlet, has also compiled eyewitness reports from social media chatter but did not state independent verification.
Despite these reports an official source in the Anti-Terrorist Operation (ATO) refused to confirm these reports to Ukrainska Pravda at this time. However, the headquarters of the Russian-backed militants in Luhansk claimed to have captured a group of National Guardsmen in a Luhansk suburb.
Earlier today a column of Russian reinforcements, witnessed by western journalists and confirmed by NATO, entered the Luhansk region as part of an ongoing stream of Russian forces and equipment over the porous border. Yesterday, leader of the Luhansk separatists Valeri Bolotov resigned from his position citing injuries sustained in battle.
Photo via
Informator
Tags: Donbas war (2014-present), Luhansk