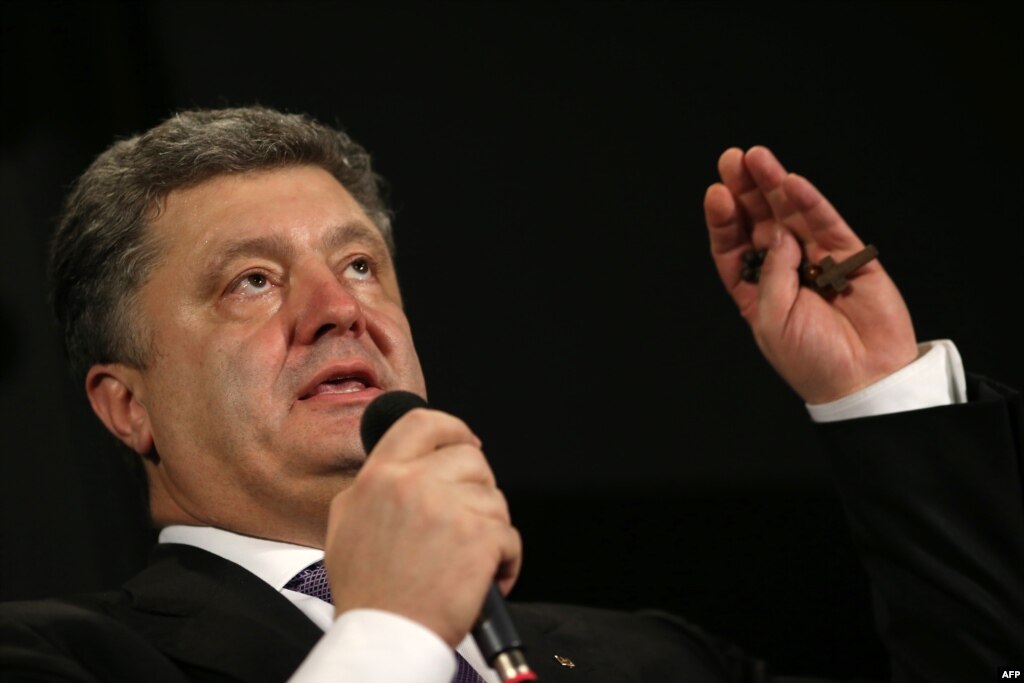 07:19
As a child, Petro was a hooligan, however he always shared his candy with classmates and helped girls carry their schoolbags. 
TSN correspondents have discovered unknown facts from the life of the leader of the presidential list.

Petro Poroshenko's female classmates from the provincial town of Bolgrad characterise him as a calm, good, and generous person. And the former judo trainer from the Moldovan village of Bendery evaluates the candidate as strong, swift and headstrong, reports TSN.Marathon.
Poroshenko's motherland, the town of Bolgrad, is located with 170 kilometres' worth of country road from Odesa in the direction of Moldova.
The first eight years of his life passed in a quiet yard on Lenin street. The former neighbour of the Poroshenko family, Stepan Ivanovych, almost doesn't remember little Petya, however talks about his father Olexiy with fondness.
"His father is a very good organiser and, as he speaks of himself, very strict. He was definitely strict with both his children and us. And his word was law for us," said the neighbour.
Classmates Liudmyla and Larisa, which went to school with Poroshenko to gymnasium number 1, admitted that Petya always gave something sweet to the girls. "He learned all right, let's say Petya was not an excellent student, but he had fives for the most part," said one of the classmates.
Liudmyla, who sat together with Petro at one dest, remembers that they had to divide the desk with imaginary lines, however soon Petya was relocated due to bad behaviour to a seat closer to the teacher's table, next to the straight-A student Tanya Sleptsova. Petro frequently walked her and the other girls home. And always helped carry their schoolbags.
Petro's father – Olexiy Ivanovich Poroshenko – was sent from Bolgrad to the Moldovan town of Bendery. There the presidential candidate graduated school and signed up for judo. Soon Petro Olexiyovich's combat training was needed in the Parliament in order to subtly put down his opponents, although not on a tatami already.
Judo trainer Josip remember Petro as a skilled fighter and shocks with his confession: in the 1970's Poroshenko could have met Putin on the tatami. However it did not come to pass, as Putin is older than Poroshenko.
"Petro was a modest, normal guy. He learned normally and he behaved well in sports… Candidate for Master of Sports," said the trainer.
After school Poroshenko moved to Kyiv and got into the most prestigious department of international relations in the Ukrainian SSR. The current head of the international economical relations department Oleksandr Shnyrkov, who 30 years ago gave seminars to Poroshenko, told how in the end of the 1980's Poroshenko made his first million and came to the university in a new "Volga."
"Petro Olexiyovich, having certain knowledge, which we gave in our institute, made a firm, and they gave consultations. Both juridical and economical in character. How to get to the market, how to look for partners, how to look for price information, what is conjuncture on external markets. It was clear that he could have made his first, second, third million. And he made it," noted Shnyrkov.
Poroshenko's motherland is oftentimes named as Vinnytsya Oblast – this is where "Roshen" corporation has its roots. After graduating university, together with his father Olexiy and his brother Mykhailo, the Poroshenkos buy the Vinnytsya confectionary factory. Now Petro Olexiyovich is one of the richest Ukrainians, his net worth was calculated by "Forbes" magazine at $1,8 billion.
Poroshenko's friend Oksana Bilozir says that Petro Olexiyovich achieved such success due to strong support. Poroshenko's wife and four children have always been top priority for him.
Source: http://tsn.ua/vybory-2014/vybory-prezidenta/nevidome-zhittya-poroshenka-lyubov-do-cukerok-ta-biy-z-putinim-yakiy-ne-stavsya-351429.html
Translated by: Mariya Shcherbinina