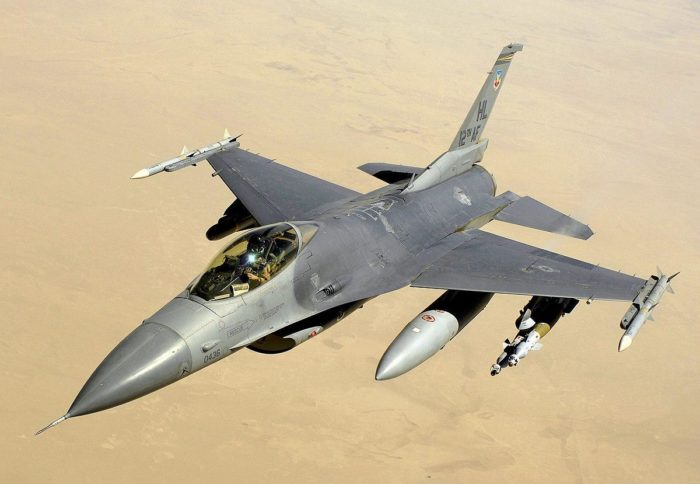 A F-16 fighter jet. Credit: Wikimedia Commons 
Approximately 20 Ukrainian pilots will be entering initial F-16 training, a British government spokesperson said.
According to the official, the training will begin with ground-based basic exercises for Ukrainian pilots, who will later be ready for more specific F-16 training.
Ukraine plans to send pilots, who have strong English-speaking skills to speed up the training, which will include work from NATO's "Introduction to Fighter Fundamentals" course, Foreign Policy reported.
Tags: F16