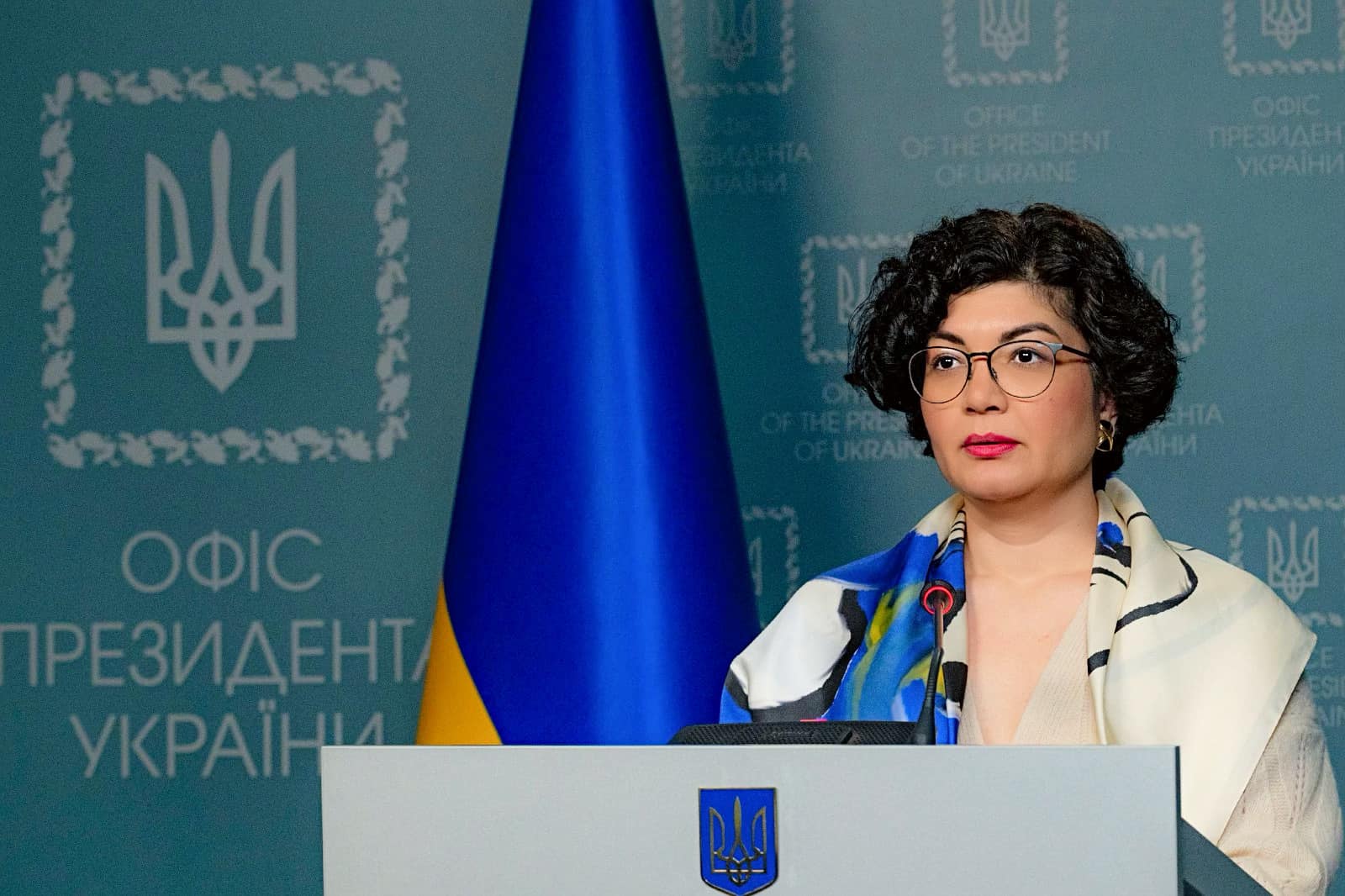 Tamila Tasheva, the Permanent Representative of the President of Ukraine to Crimea. Photo: Tasheva's FB page 
The Permanent Representative of Ukraine's President to Crimea disagrees with their fears of a Russian tactical nuclear strike: it will be a "point of no return" for Putin
According to an interview with Tamila Tasheva, the Permanent Representative of the President of Ukraine to Crimea, several Western politicians are warning Ukraine against attempts to reclaim Crimea, as they believe it could provoke a nuclear war. Tasheva shared her insights with the Polish outlet PAP.
Tasheva reported that some Western politicians, fearing Russian retaliation, call on Ukraine to abandon plans to reclaim the peninsula. She explained,
"They claim that Crimea can indeed be returned, but the potential consequences would be enormous, both for the residents of the peninsula and for Ukraine as a whole. They believe that we should completely abandon attempts to reclaim it."
Crimea is not only an important strategic point for the Kremlin but also a symbol of appropriating Ukrainian history and culture.
"It is a 'sacred' territory for Russia and a subject of Putin's personal obsession, so some in the West fear that if we reclaim Crimea, Moscow will use tactical nuclear weapons," Tasheva explained.
The Permanent Representative did not disclose the names of the politicians she was referring to but disagreed with their predictions.
"I do not think Russia will use tactical nuclear weapons, as Putin understands that it is a point of no return for him and the destruction of the entire system he has criminally built on occupied territories," she said.
Ms. Tasheva also addressed arguments that Crimea was never Ukrainian, stating, "I want to refute this, as Crimea was never Russian; it was a colonized territory with historical ties and Crimean Tatar roots." She emphasized the strong connection between Crimea and Ukraine, which has been uninterrupted since the times of the Cossacks until today.
Tasheva highlighted the increasing military activity in Crimea by the Russian army, who are "constantly checking the civilian population: they check phones, electronics, documents." She also mentioned that Russians are installing cameras in cities and on routes where they transport weapons.
While Tasheva neither confirmed nor denied the possibility of the Ukrainian Armed Forces being responsible for some "mysterious" explosions in occupied Crimea, she emphasized that "all military targets are legitimate targets for our Armed Forces." Ukraine, she explained, "does not shell residential areas or civilian infrastructure objects, and will never do this, because our citizens live there."
The Permanent Representative also discussed the ongoing partisan activities in the peninsula, pointing to the active Ukrainian partisan groups such as "Yellow Ribbon," "Crimean Combat Seagulls," "Crimean Partisans," and "Atesh Movement." These groups often claim responsibility for various explosions at military facilities in occupied Crimea. Additionally, ordinary Crimeans express their discontent with the occupiers, with some people getting tattoos stating "Crimea is Ukraine."
However, the resistance comes at a high price. Russia has introduced laws imposing administrative and criminal responsibility for "discrediting" Russian armed forces. Tasheva revealed that "over nine years of occupation, 182 of our citizens have been imprisoned for politically motivated cases, most of them being Crimean Tatars."
During the interview, Tasheva also touched upon the current challenges faced by the Crimean Tatar community, which has been a primary target of Russian repression since the annexation. "Crimean Tatars are a people who have been fighting for their rights for centuries," she said. "And now, under occupation, they are fighting for their survival. Russia has tried to suppress the Crimean Tatar national movement, but it has not succeeded."
Tasheva concluded the interview with a message of hope: "Crimea was a free, tolerant, and multicultural place. Putin has turned it into a military base, where everything that is not Russian is persecuted. Today it is a territory of fear, not freedom. But this will not last long."
Related:
Tags: Crimea