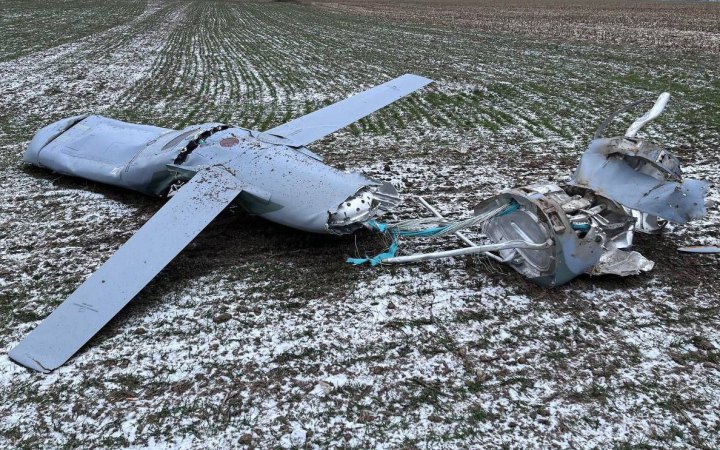 A downed Russian Kh-101 missile. Illustrative photo by Ukraine's air force 
According to Yurii Ihnat, a spokesperson for the Ukrainian Air Force, Russia can still produce certain types of missiles, despite depleting its reserves. He said the remnants of the missiles used in recent attacks on Ukraine were found to bear fresh markings indicating they were manufactured recently, namely last fall and winter.
"We know that the Russians have few missiles left, although they continue producing them. The remnants found during the recent attacks indicate that they are fresh missiles, produced in the fall, with winter variations of spare parts. The enemy continues to produce them, but the production rate will not be high. It is a [highly] technological weapon that cannot be made quickly. Unfortunately, they are still being produced," said Ihnat during an interview on the Ukrainian national telethon on 29 April, According to Suspilne.
The Western sanctions imposed on Russia throughout 2022 for its full-scale invasion of Ukraine degraded Russia's ability to produce high-tech weaponry at scale. However, the Russian military-industrial complex can still produce weapons using indigenous technology, pre-war stockpiles, and Western components often obtained through illicit supply chains.
Read also:
Tags: Russian military-industrial complex, Russian missile attacks, Russian missiles