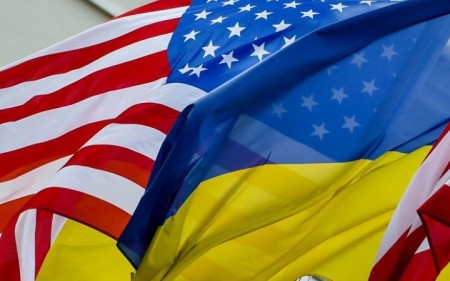 The US military aid to Ukraine exceeds costs of Afghanistan/ Source: volynnews.com

The Biden administration is preparing for peace talks with Russia in case Ukraine's spring counteroffensive falls short of expectations, according to Politico.
Although President Joe Biden's team has offered unwavering support for Ukraine since the beginning of the full-scale Russian invasion, Biden's team is considering negotiating a ceasefire with Russia if the impending fighting season yields limited gains for Ukraine, according to Politico.
Ukraine's counteroffensive will attempt to retake Russian-seized territory in the east and south of the country, even though Ukraine's allies might not have provided the Ukrainian Armed Forces with all the necessary weaponry to push Russian forces out of Ukraine, Politico claimed.
There is a belief that Ukraine may start adjusting its goals, according to unnamed US officials, and a more modest aim might be easier to be sold as a win, Politico said.
"There has been discussion, per aides, of framing it to the Ukrainians as a "ceasefire" and not as permanent peace talks, leaving the door open for Ukraine to regain more of its territory at a future date. Incentives would have to be given to Kyiv: perhaps NATO-like security guarantees, economic help from the European Union, more military aid to replenish and bolster Ukraine's forces, and the like," Politico wrote.
Ukraine's spring counteroffensive may strengthen the position of opposed factions in the US establishment depending on the success or failure of such an offensive. If Ukraine fails, one side of Biden's Administration will say that Ukraine's advances would've worked had the administration given Kyiv everything it requested, namely longer-range missiles, fighter jets, and more air defenses. The other side, administration officials told Politico, will claim Ukraine's shortcoming proves it cannot force Russia out of its territory completely.
Furthermore, the US allies in Europe may see peace talks between Ukraine and Russia as a more attractive option unless Ukraine proves it can win this war in the nearest future, according to Politico.
"If the counteroffensive does not go well, the administration has only itself to blame for withholding certain types of arms and aid at the time when it was most needed," said Kurt Volker, the former US special envoy for Ukraine.
Inside the Biden administration, however, officials stress they are doing their best to make the Ukrainian spring counteroffensive succeed, according to Politico.
"We've nearly completed the requests of what [Ukraine] said they needed for the counteroffensive as we have surged weapons and equipment to Ukraine over the past few months," an anonymous Biden administration official told Politico.
Ukraine has hoped to sever Russia's land bridge to Crimea, according to two administration officials familiar with the matter, Politico reported. Pentagon hopes that Ukraine's Armed Forces will be able to sever Russia's supply lines in southern Ukraine, even if a total victory over Russia's newly fortified troops ends up too difficult to achieve, according to Politico.
Ukraine's President Volodymyr Zelenskyy said the US has not armed Ukrainian forces properly, and, therefore, until then, the counteroffensive cannot begin.
Related:
Tags: #USAarmUkraine, counteroffensive, military aid to Ukraine, Russian invasion of Ukraine, USA