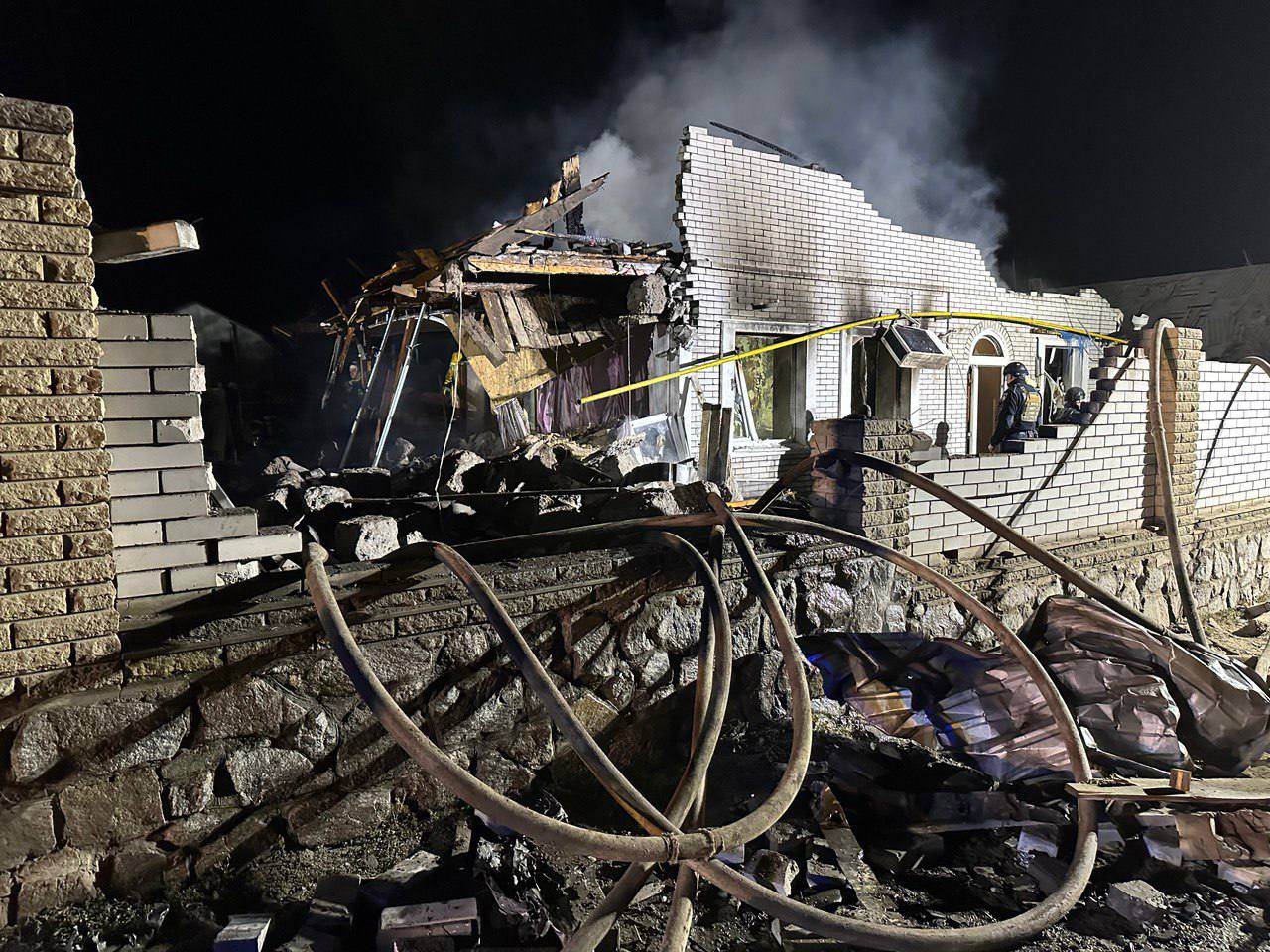 One-family home in Zaporizhzhia City destroyed by Russian missile attack which killed at least two civilians including a 10-year-old. Photo: source. 
Overnight into 9 April, two Russian missiles struck a single-family residential neighborhood in Zaporizhzhia City, killing at least two – a man, and a child born in 2012 who died on the way to the hospital, according to a Telegram post by Anatolii Kurtiev, the Secretary of the Zaporizhzhia City Council. He also wrote that one woman was hospitalized, and another person received medical help on the spot.
The attack destroyed a home and damaged the windows and roofs of dozens of nearby buildings. Kurtiev says that according to preliminary information, three people used to live in the destroyed house. The emergency worker continue to clear the rubble
"The street is currently cut off from gas and electricity, and all relevant services are working on-site. Two municipal buses are available for people to warm up and drink hot beverages," the official wrote.
The official didn't mention the type of missiles used in the attack. To attack the Ukrainian cities which are out of range of the Russian artillery, Russian troops often use the S-300 air defense complexes. The S-300's surface-to-air missiles are notoriously inaccurate when used in their secondary role to attack ground targets, but, according to some sources, they can engage targets as far as 120 km.
Russia carries out such daily harassing artillery and missile attacks on Zaporizhzhia and Dnipropetrovsk oblasts for months now.
Read also: