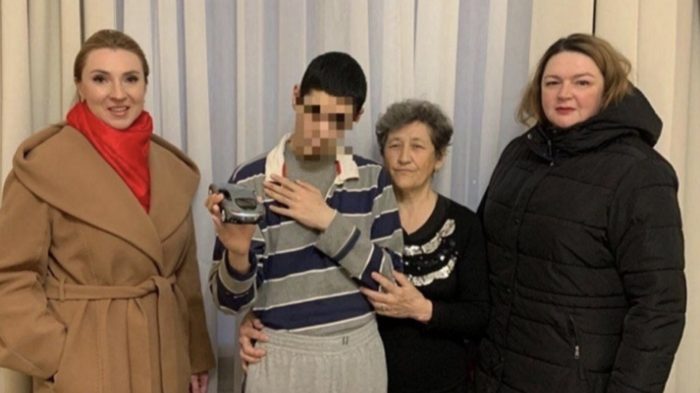 Ukraine successfully repatriates one more child deported to Russia/ Source: Telegram channel, @dmytro_lubinetzs 
Ukraine has successfully returned home one more child deported to Russia, as reported by the Ukrainian Parliament Commissioner for Human Rights (Ombudsman), Dmytro Lubinets, via the Telegram channel.
According to the Ombudsman, the child was deported to Russia from the temporarily occupied territory of Kherson Oblast.
"At the beginning of the year, a grandmother asked me to assist her grandson Artem, who had been deported to Russia with other children from the Oleshky orphanage in Kherson Oblast. The applicant stated that she went to the orphanage to pick up her grandson as soon as she learned that the children were being transferred to Russia," wrote Dmytro Lubinets.
Artem had already been relocated to Russia's territory, from there to the temporarily occupied Crimea and ultimately to the city of Skadovsk. Moreover, the facility's administration where Artem was staying refused to return him.
Following the Obmudsman's February appeal, Artem's grandmother was appointed his guardian.
According to Dmytro Lubinets, "other steps were taken to return the child to Ukraine-controlled territory."
Read also:
Putin, Lvova-Belova responsible for deportation of "at least hundreds" of Ukrainian children to Russia – Hague Prosecutor Khan
At least 467 children killed in Russian war since February 2022, Ukraine says
Ukraine returns seven children taken by Russian troops for "rehabilitation" in Crimea
Tags: Forced deportation, Russia's war crimes, Ukrainian children