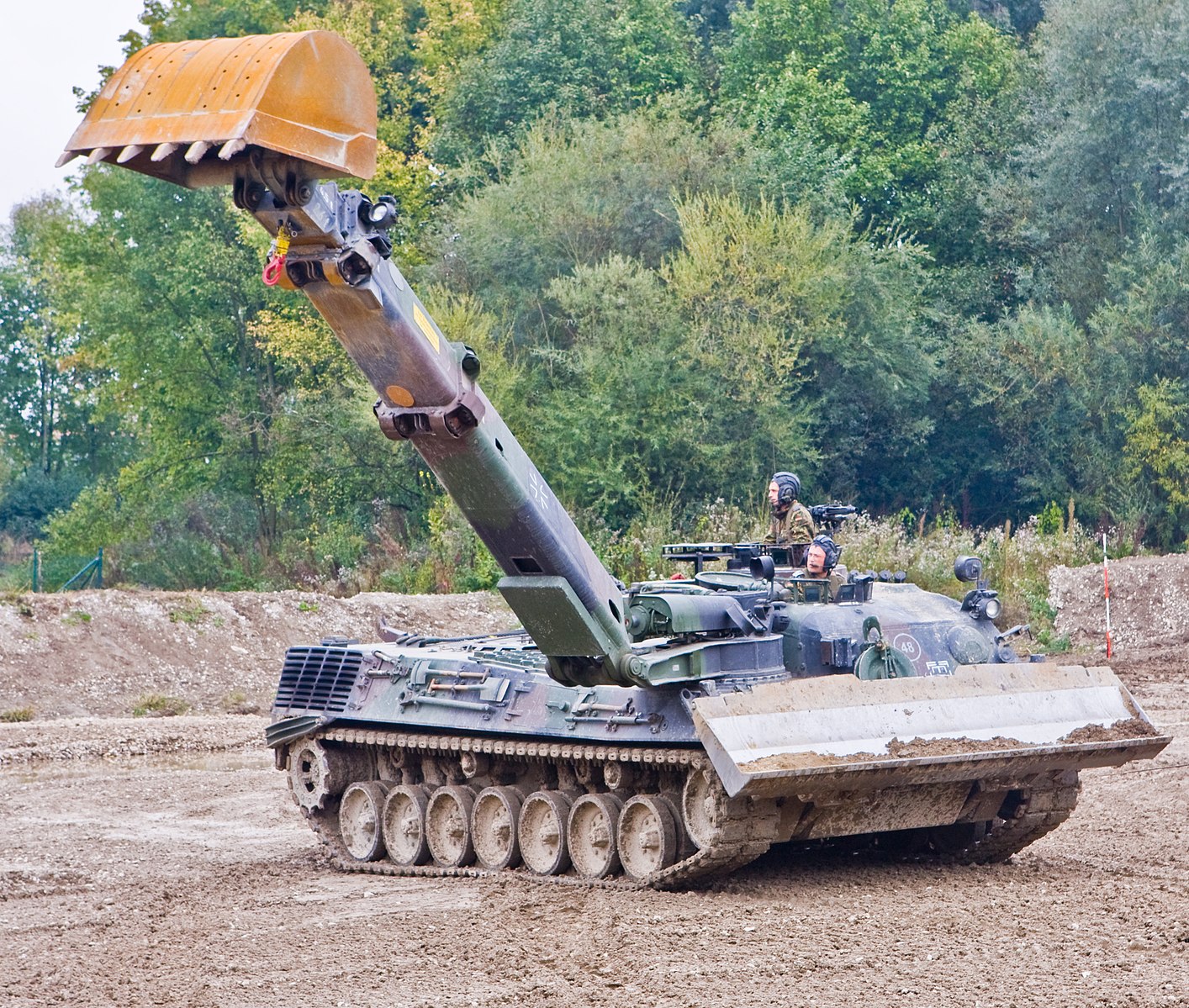 The Bunderwehr's Pionierpanzer Dachs engineering vehicle.
Photo: Source. 
The German Government's website has updated the page featuring the list of the military aid items supplied to Ukraine. Four new items emerged on the list:
3 Pionierpanzer Dachs military engineering vehicles built on the Leopard 1 tank's chassis;
100 MG3 machine guns for the Leopard 2 main battle tanks, Marder infantry fighting vehicles, and Dachs engineering vehicles (previously: 30);
Spare parts for Leopard 2 and Marder;
90 drone sensors (previously: 60).
Read also: