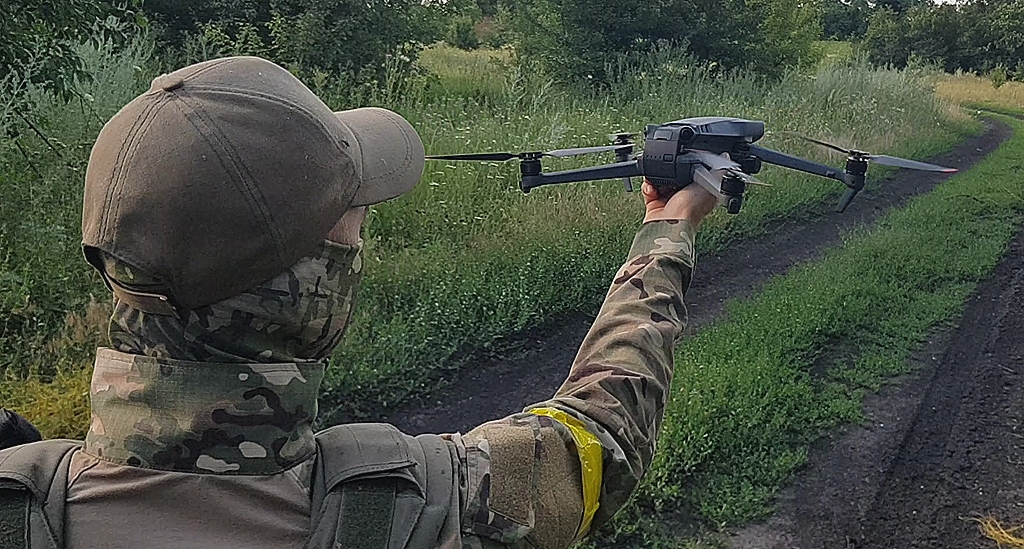 Ukrainian soldier operating the DJI Mavic 3 commercial quadcopter. The consumer drones have been widely used by both Ukrainian and Russian forces. Source. 
China has sold more than $12 million in drones and drone parts to Russia since the beginning of Russia's full-scale invasion of Ukraine, according to official Russian customs data from a third-party data provider, the New York Times reports.
The drone sales slowed, but American sanctions against Russia failed to stanch exports of unmanned aerial vehicles to Russia. The shipments, which often came through small-time middlemen and exporters, included products from DJI, the world's best-known drone maker, and an array of smaller companies, according to NYT.
"Complicated sales channels and vague product descriptions within export data also make it hard to definitively show whether there are US components in the Chinese products, which could constitute a violation of the American export controls. And the official sales are likely only one part of a larger flow of technologies through unofficial channels and other nations friendly to Russia, like Kazakhstan, Pakistan and Belarus," NYT wrote.
Chinese drones still support Russia's war against Ukraine, trade data show — WSJ
This steady supply of new drones to Russia makes their way to the front lines of its war against Ukraine, where drones often last only a few flights before they are blown out of the skies.
"Refilling stockpiles of even the most basic unmanned aerial vehicles has become as critical as other basic necessities, such as procuring artillery shells and bullets," the article reads.
China's help is important, as militarily, diplomatically, and economically, Beijing has become "an increasingly important buttress for Russia in its war effort."
"Some experts note that the flow of Chinese drones should be considered in the same way as more deadly weapons. Even the meager $12 million in shipments 'will move the needle for what is happening on the front line,' said Cole Rosentreter, chief executive of Canadian drone maker Pegasus, who has advised Ukrainians on the use of drones during the war," NYT wrote.
Read also: