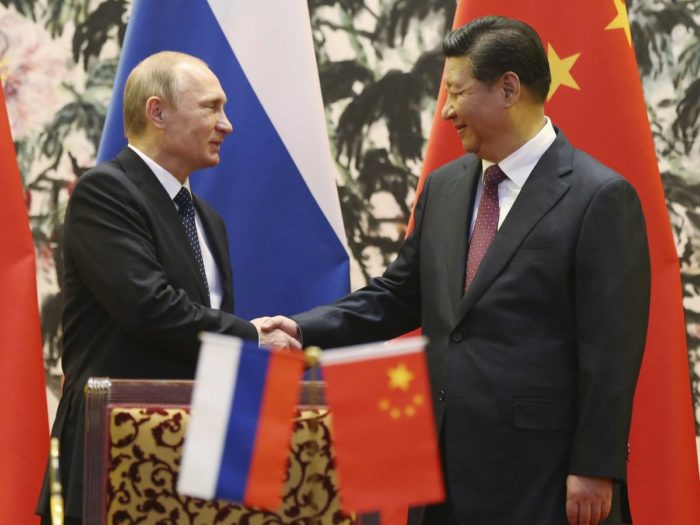 Russian President Vladimir Putin shaking hands with Chinese President Xi Jinping. Beijing, China, November 2014. (Image: Reuters)
The United States has confirmed that rounds of Chinese ammunition have been used in battlefields in Ukraine and suspects they were fired by Russian forces, government sources said on 17 March, Kyodo News reports.
According to Kyodo News, the US administration sources said:
It remains unclear whether China supplied the ammunition.
Washington is poised to take action if it is verified Beijing made the shipments.
After analyzing its composition and other factors, the US government has determined that the ammunition found in Ukraine was produced in China.
Sources did not disclose what kind of ammunition was found.
China ships rifles, body armor, drone parts to Russia – Politico
Recently, US officials have said Washington has intelligence indicating that China is considering sending arms and ammunition to Russia.
Chinese President Xi Jinping plans to travel to Moscow on 20 March for a three-day state visit, his first trip to Russia since the beginning of its invasion of Ukraine.
Read also:
Tags: China, weapons supply