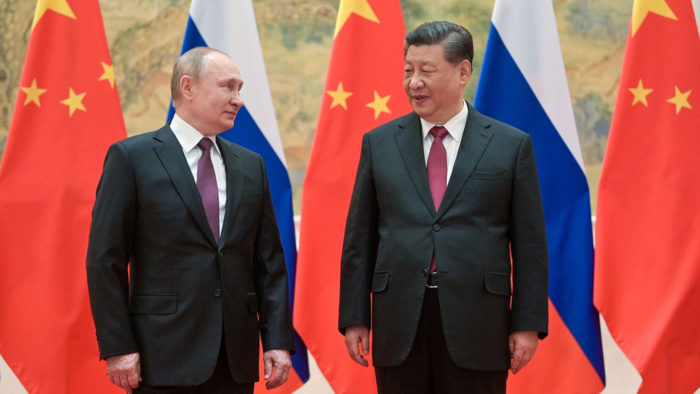 General Secretary Xi Jinping and Russian President Vladimir Putin. Photo: Alexei Druzhinin, TASS 
China's President Xi Jinping plans to have an online meeting with Ukraine's President Volodymyr Zelenskyy following the visit of the Chinese leader to Moscow, according to the Wall Street Journal (WSJ).
It may be the first online meeting between Ukrainian and Chinese presidents since the beginning of the Russian full-scale invasion of Ukraine in February 2022.
Next week Xi Jinping plans to meet Russia's President Vladimir Putin in Moscow, where the war in Ukraine may be one of the key topics, according to the people familiar with the matter, WSJ reported.
China strives to play a more active part in mediating the peace talks that must end Russia's war against Ukraine, according to WSJ.
Last month, China cast itself as a neutral mediator in calling for a cease-fire and peace talks to end Russia's war against Ukraine. In a 12-point peace plan, China's Foreign Ministry called for a "political solution" to the war in Ukraine.
Ukraine's President Zelenskyy and European Union leaders met the Chinese peace plan with skepticism.
Related: