The French leader says his country wants to work together with Britain in order "to develop an common strategy", this includes energy cooperation, Sky News reports.
"We have decided on concrete action together on the training of Ukrainian military and high value segments," he adds. Sunak says the UK and France are working together so Vladimir Putin can "never again" weaponise the West's energy.
He also says the UK will train Ukrainian marines amid the war in Ukraine. "We've agreed to train Ukrainian marines, helping to give Ukraine a decisive advantage on the battlefield and for Ukraine to win this war," he adds.
Macron said France and the UK are "doing everything" so that Russia's war against Ukraine does not spread to other parts of the world.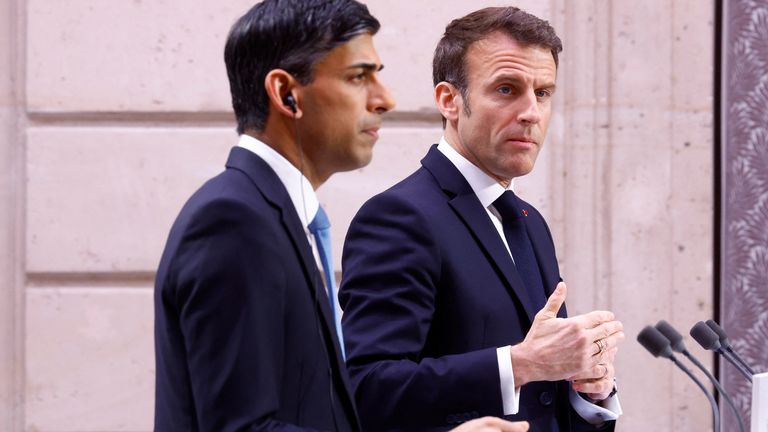 Tags: energy security, Russia-Ukraine war, Ukraine-France relations, United Kingdom (UK)