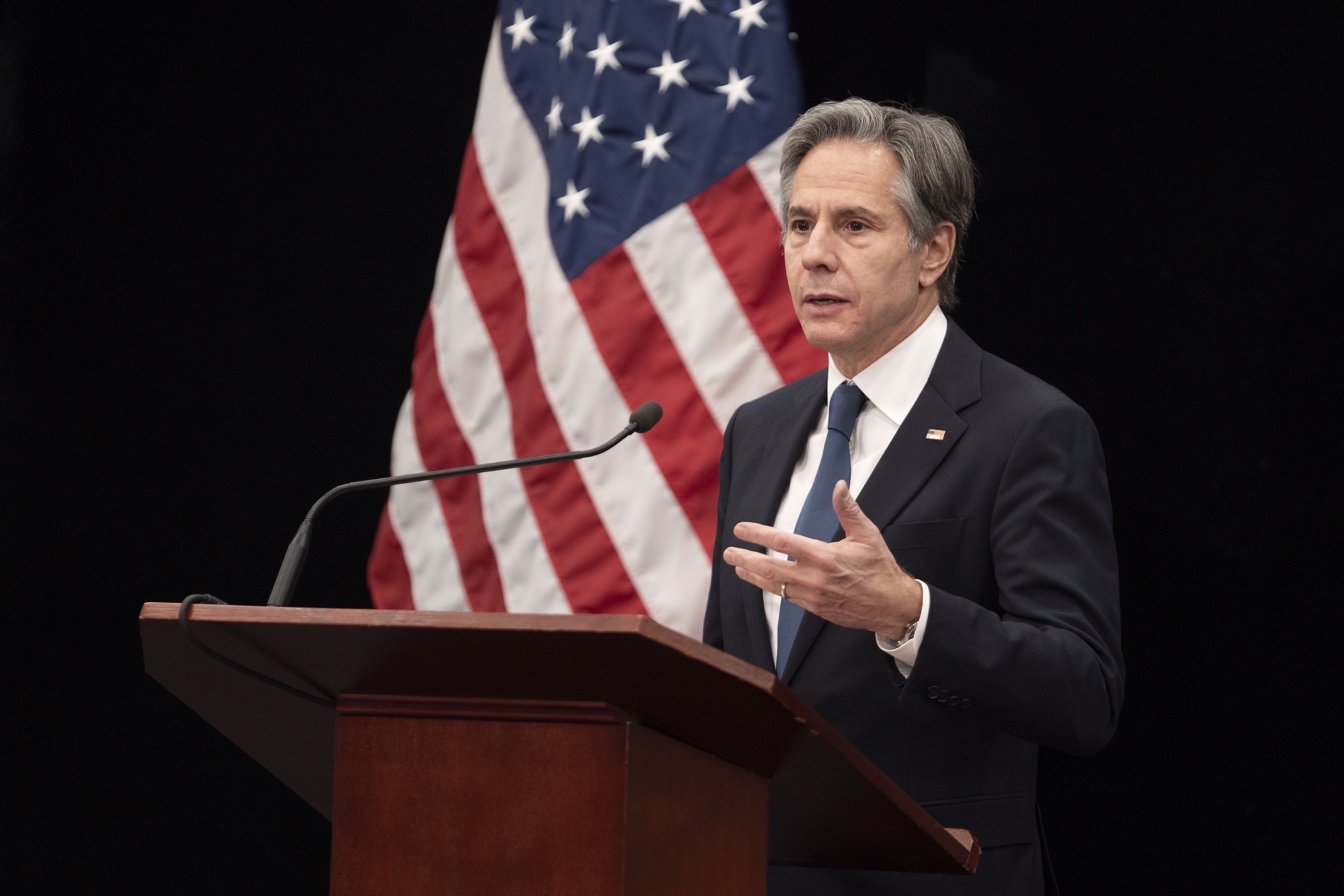 Antony Blinken in Latvia. 30 November 2021. Photo: Twitter/SecBlinken 
On 28 February, US Secretary of State Antony Blinken reiterated the Biden administration's concern that China was considering providing lethal aid to Russia for its war in Ukraine and warned that Beijing would face the consequences for such a move, CNN reported.
"We did very clearly warn China about the implications and consequences of going through with providing such support," Blinken said at a press conference in Kazakhstan. "We will not hesitate, for example, to target Chinese companies or individuals that violate our sanctions, or otherwise engaged in supporting the Russian war effort."
https://twitter.com/EuromaidanPress/status/1630210296156508164?ds
He said if China were to support Russia's war efforts, it would create a "serious problem" for US-China relationship as well as China's relationships with other countries around the world.
Read also:
European Commission is wary of China's peace plan for Ukraine
China to cross "red line" if it provides weapons to Russia – US Ambassador to UN