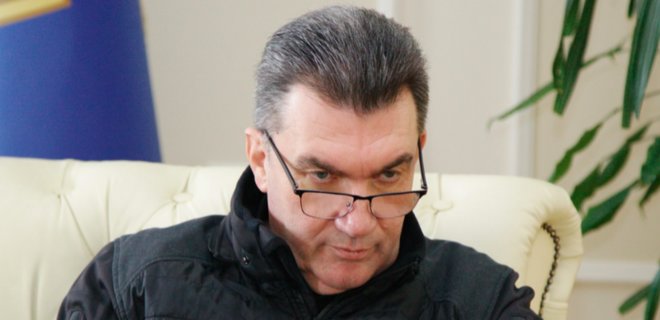 Ukraine's NSDC (RNBO) chief Oleksiy Danilov. Photo: RNBO 
In his interview with Reuters on 7 February, Ukraine's national security chief Oleksii Danilov said that Kyiv expects Russia to include the northeastern Kharkiv or southern Zaporizhzhia oblasts as targets of an anticipated offensive aimed at reclaiming the initiative in its year-old invasion.
"Attempts at an offensive in either the Kharkiv or Zaporizhzhia direction will of course be made," said Oleksiy Danilov, Secretary of the National Security and Defence Council, speaking in his office in Kyiv. "How successful they'll be will depend on us."
Danilov also echoed earlier predictions that Russia still wants to capture all of Donetsk and Luhansk oblasts.
Previously, top Ukrainian officials have mentioned that Moscow is going to attempt to mount another major offensive with its freshly mobilized troops in the coming weeks.
Within 10 days, Russia plans to launch a new large-scale offensive – media
Danilov said Kyiv expected Russia seeks to achieve demonstrable results around 24 February, the one-year anniversary of its full-scale invasion of Ukraine:
"They need to have something to show before their people, and have a major desire to do something big, as they see it, by this date."
As for the possible Russian push from Belarus, Danilov said it was "doubtful they will be able to come from that direction" because "there are clearly not enough forces there," according to Reuters.
Read also:
Russia may be rushing to launch offensive in Donbas without sufficient combat power – ISW
Russians love symbolism, so we anticipate February's offensives – Defense Minister Reznikov
Russia didn't show capacity to sustain multiple major offensive operations – ISW
Tags: Danilov, Russian offensive