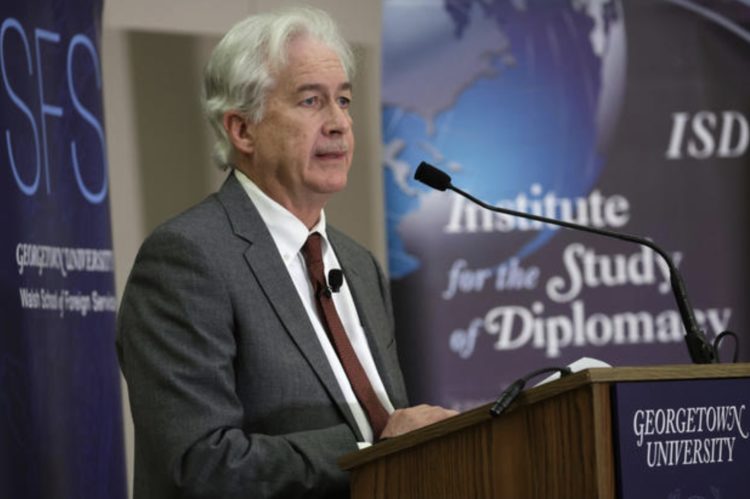 The career diplomat and former ambassador to Russia, the CIA Director, William Burns/ Source: Getty Images 
According to the CIA Director, William Burns, the next six months will be "crucial" in the war in Ukraine. Russian President Vladimir Putin is betting that waning Western interest and "political fatigue" will give his military a new chance to gain ground on the battlefield, as reported by CBS News.
"Putin, I think, is betting right now that he can make time work for him. The key is going to be on the battlefield in the next six months, it seems to us," said William Burns.
According to Burns that "puncturing Putin's hubris" is necessary. One can only do it by making it clear that he will not be able to advance further in Ukraine. Additionally, with each passing month, he faces an increased risk of losing the illegally seized territory from Ukraine thus far.
The career diplomat and former ambassador to Russia stated that, despite occasional reports to the contrary, Western intelligence indicated Moscow was not interested in peace talks.
Despite what is occasionally heard, Burns stated that they "do not assess that Putin is serious about negotiations."
Previously, the White House and CIA denied the Swiss newspaper Neue Zürcher Zeitung's (NZZ) circulated information that William Burns allegedly probed Ukraine and Russia's willingness for "peace in exchange for territories" and that their refusal unblocked the allies' decision to send tanks to Ukraine.
Read also:
Biden's failed offer to trade peace for 20% of Ukraine unblocked the tank coalition – media
White House, Kremlin deny NZZ report that US proposed exchanging Ukrainian territory for peace (updated)
Tags: CIA (Central Intelligence Agency), peace talks, Russo-Ukrainian war