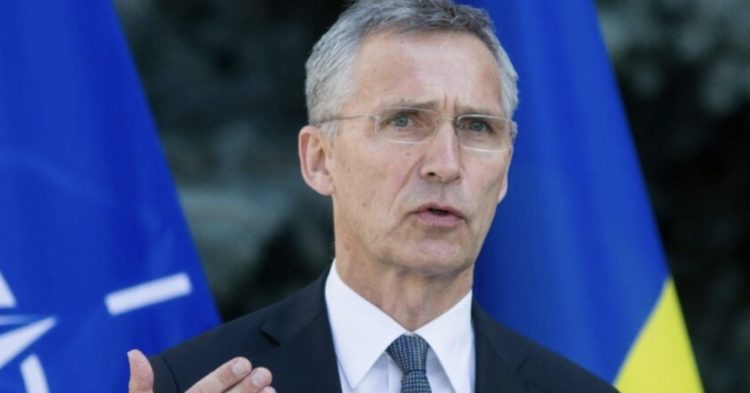 NATO Secretary General Jens Stoltenberg welcomed new military assistance to Ukraine in Ramstein/ Source: Rybryka 
European Pravda reports, citing Spiegel, that NATO Secretary General Jens Stoltenberg, who participated in the Ukraine Defense Contact Group meeting in Ramstein, has welcomed the news that Ukraine will receive additional military assistance.
Stoltenberg stated that delivering hundreds of new armored vehicles, infantry fighting vehicles, and tanks to Ukraine would be of critical importance to the country.
This support will allow Ukrainians not only to defend themselves against new Russian attacks but it will also enable Ukraine to launch their offensives to regain control of the territory, Stoltenberg added.
Stoltenberg stated that "discussions will continue" in response to whether Germany's reluctance to supply Leopard 2 harms European unity. Since the beginning of the war, he recalled, such types of support have fluctuated continuously.
NATO Secretary General also emphasized that Germany is among the most supportive allies of Ukraine.
"Artillery, ammunition, air defense systems, and now Marder infantry fighting vehicles: Germany is truly leading in many areas of support for Ukraine," Stoltenberg stated.
Read also:
For peace, Ukraine needs "significant increase" in weapons – NATO chief Stoltenberg
UK wants Germany to allow re-exports of Leopard 2s from NATO countries to Ukraine
Russia prepares for new offensive in spring; Ukraine is de facto NATO member – Ukraine defense minister
69% of Ukrainians reject dumping NATO aspirations for prospect of peace negotiations with Russia
Tags: military aid to Ukraine, NATO, Stoltenberg