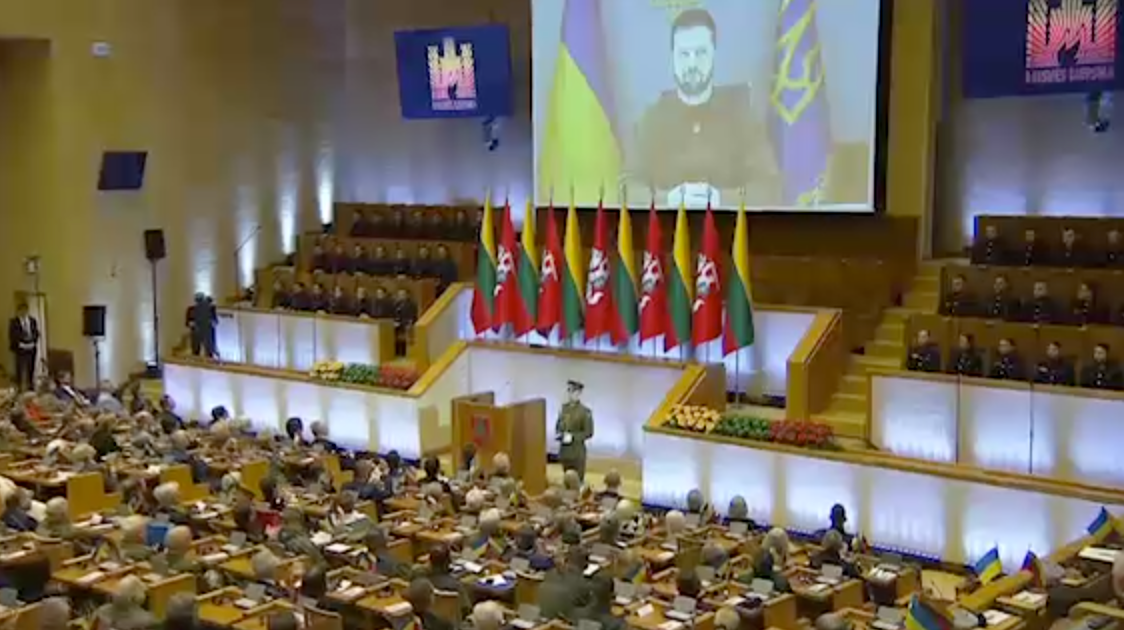 In his address to the Lithuanian Parliament, Ukraine's President Volodymyr Zelenskyy noted that 2023 will be a "decisive" year.
"This year is decisive. Now we need even greater mobilization – throughout the free world. This is the only way to end full-scale aggression with total terror. We need urgent solutions from our entire anti-war coalition. New defense solutions that will give Ukrainian soldiers the opportunity to throw the Russian army off our land. And this applies primarily to modern tanks and effective artillery.
We need new sanctions solutions that will maintain constant and insurmountable pressure on the aggressor state and on all economic entities that ensure the continuation of aggression.
And we need an international tribunal that will make it possible to bring to justice those whose evil minds gave rise to this crime, this war. When the revanchists from present-day Moscow find themselves under a fair trial, it will be a historic punishment for those revanchists who tried to break our freedom a generation ago," Zelenskyy said.