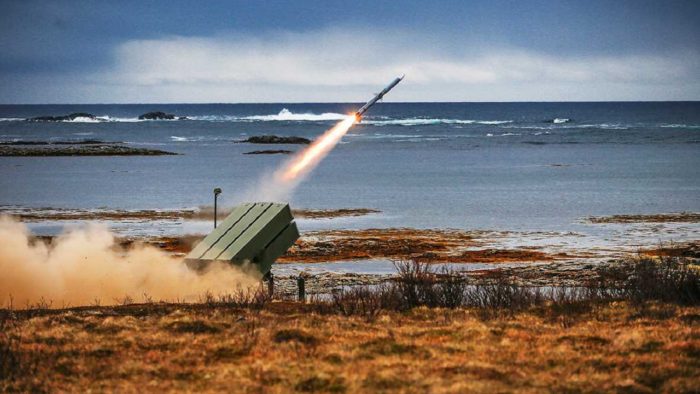 NASAMS launch. File photo: Industry Handout 
Canada will buy a US-made missile defense system for Ukraine and will welcome US President Joe Biden for a visit in March, Canada's Prime Minister's Office says, according to CBC.
NASAMS is a distributed and networked short- to medium-range ground-based air defense system.
The Canadian Department of National Defence (DND) confirmed the purchase in a news release later on 10 January:
"Canada's NASAMS donation will help Ukraine strengthen its air defense systems against destructive air attacks on military sites, civilian critical infrastructure, and population centers," DND said in the news release adding that donation would cost approximately CA$406 million (about $302 million), according to CBC.
The release did not say when the system is expected to arrive in Ukraine.
In October, the US supplied two NASAMS systems to Ukraine, and was going to send six more.
Ukrainian President Volodymyr Zelenskyy thanked Justin Trudeau for Canada's plans to supply NASAMS:
Dear @JustinTrudeau, your true leadership in standing for democracy and human rights has been vividly proven again. Thank you for helping us to protect our sky. NASAMS procured for us by Canada will be a strong shield for our cities and citizens.

— Володимир Зеленський (@ZelenskyyUa) January 10, 2023
Read also:
Tags: air defenses, Canada, NASAMS