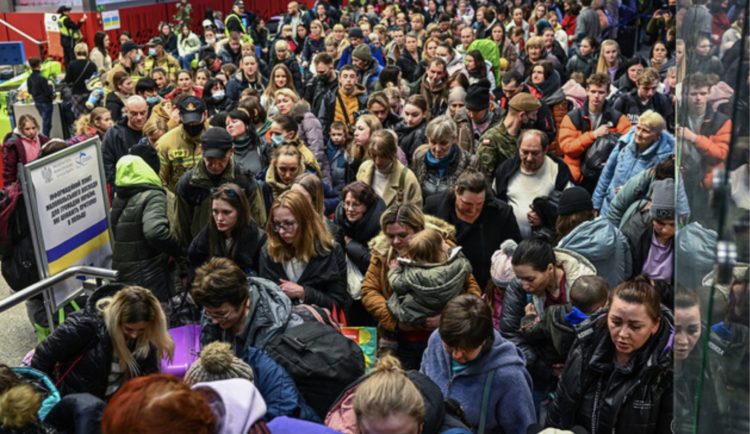 Ukrainian refugees/ Source: Dzerkalo Tyzhnia, Getty Images 
RBC Ukraine reports, citing the United Nations High Commissioner for Refugees (UNHCR), that Russia's war against Ukraine has caused the largest wave of refugees since World War II.
The UN Refugee Agency's latest data reveals that more than 7.9 million people have fled Ukraine, and another 5.9 million are internally displaced people (IDPs).
According to the UN Refugee Agency, 4,9 million refugees participate in temporary protection and support programs at the national level or similar national protection schemes in Europe. Since February 24, more than 17 million Ukrainians have fled to neighboring countries, while approximately 9.2 million IDPs have returned.
The United States and Germany are the largest humanitarian donors who responded to the refugee crisis.
Previously, the European Commission has also allocated an additional €100 million in aid to the seven EU member states that host the most Ukrainian refugees. Additionally, the European Commission introduced a new online tool to assist Ukrainians in finding employment in EU countries.
Read also:
Ireland supports Ukraine but has no more place for refugees – ambassador
They thought we are cave people: stereotypes Ukrainian refugees face in Europe
Ukraine's population to "catastrophically" shrink to 35 million by 2030, demographers predict
Tags: Refugee crisis, Russo-Ukrainian war, Ukrainian refugees