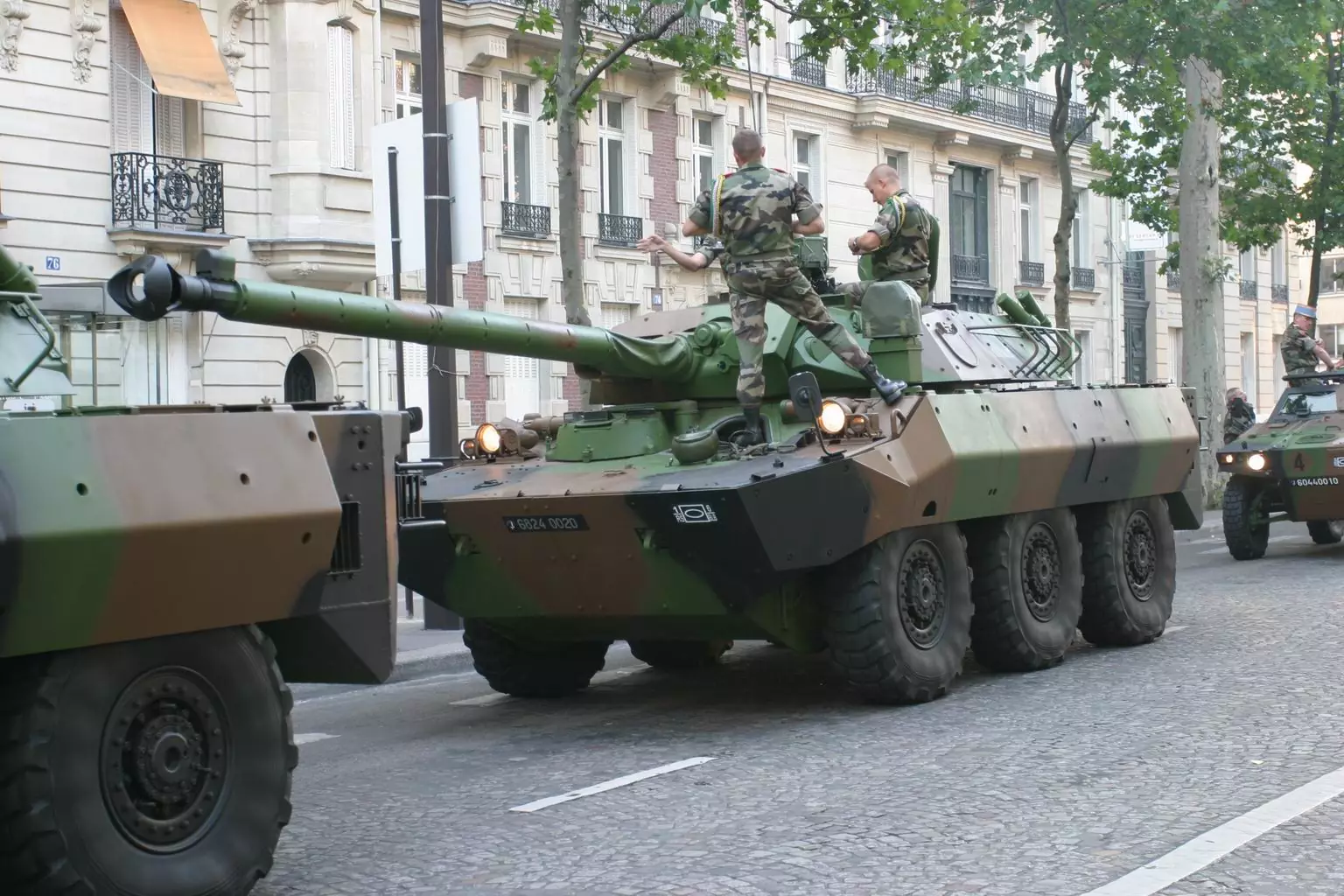 French armoured fighting vehicle AMX-10 RC, a wheeled light tank. File photo: Pierre Delattre/Wikimedia Commons 
France is going to send AMX-10 RC armored fighting vehicles to Ukraine following a call between the heads of the two states, DW reports referring to an unnamed French official who didn't elaborate as to the number of these wheeled light tanks and the delivery terms.
Ukrainian President Volodymyr Zelenskyy thanked his French counterpart, Emmanuel Macron, for the decision to supply the "light tanks" and Bastion APCs to Ukraine:
https://twitter.com/ZelenskyyUa/status/1610685987557875712
French minister for armed forces Sébastien Lecornu visited Kyiv and met with his Ukrainian counterpart, Oleksii Reznikov, late last December.
On 1 January, French President Macron reiterated France's support for Ukraine:
https://twitter.com/EuromaidanPress/status/1609677726847311878
Previously, France supplied several Caesar self-propelled howitzers, two batteries of the Crotale air defense system, at least one LRU multiple rocket launcher, and other equipment to Ukraine.
Read more:
France delivers another batch of howitzers to Ukraine – French Defense Minister
Ukraine Defense Ministry @DefenceU shared first ever footage of the French-made LRU/M270A1 launcher reportedly just after it had fired rockets at Russian troops. pic.twitter.com/GXs48dFhiW

— Euromaidan Press (@EuromaidanPress) December 31, 2022
Ukraine receives two batteries of Crotale air defense systems from France
France to train up to 2,000 Ukrainian soldiers – French Armed Forces Minister
Tags: aid for Ukraine, AMX-10, Bastion APC, France, western weapons