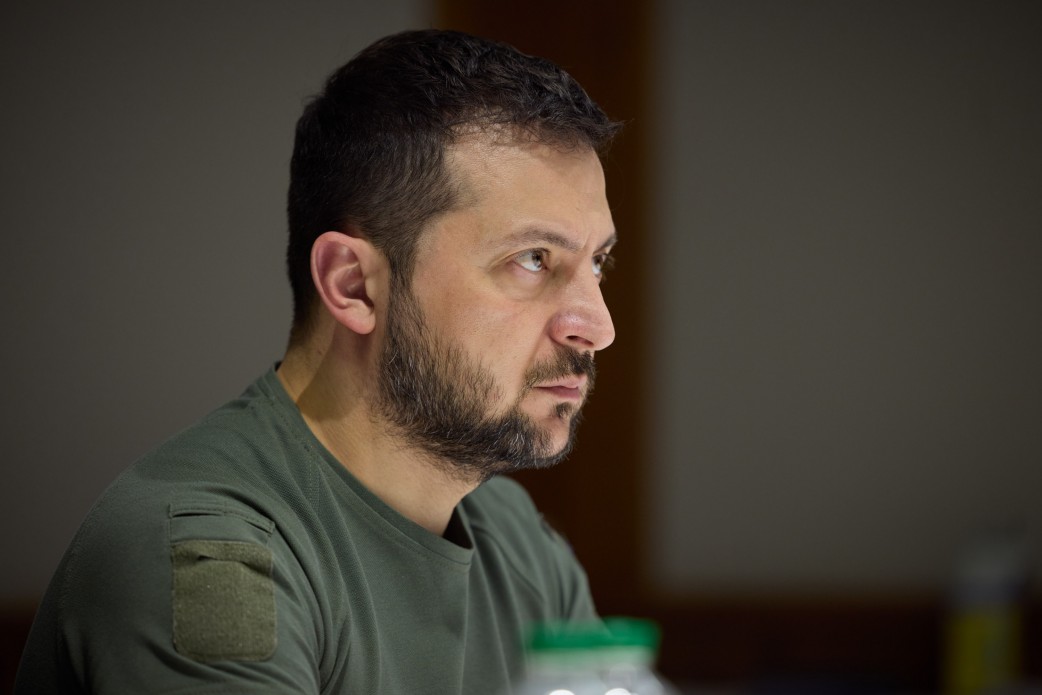 President Volodymyr Zelenskyy. Photo: president.gov.ua 
The Ukrainian air defense has downed over 80 Iranian-made kamikaze drones that Russia launched at Ukraine within the first two days of this year, but more drone attacks are coming, the President of Ukraine Volodymyr Zelenskyy said in his daily video address to Ukrainian people.
"According to our information, Russia plans to hit Ukraine with more drones Shahed [Iranian-made kamikaze drones] in order to exhaust our air defense and our people. These massive drone attacks may last for a long time. Nights are not going to be calm in Ukraine within the next few weeks. Now everyone involved in the protection of the sky should be especially attentive," Zelenskyy said.
Ukraine destroys nearly 40 kamikaze drones in Russia's 2 January night attack on Kyiv
Russia will continue to target Ukraine's energy system using kamikaze drones and long-range missiles, Zelenskyy added.
"However, we have to do and will do everything we can to make terrorists fail to achieve their goals this time, just like we made them fail before. Every drone and missile that we shoot down, every day with electricity, and every step forward that our soldiers take at the frontlines is a small victory for us all," Zelenskyy said.
Kremlin needs strong emotions to mobilize Russian society and demonstrate successful results in order to keep lying that everything is going according to plan, Ukraine's President suggested.
Related:
Tags: drones, Iranian drones, Russian invasion of Ukraine, Russian missile strikes, Shahed-136, Ukraine energy shortage, Ukrainian energy system