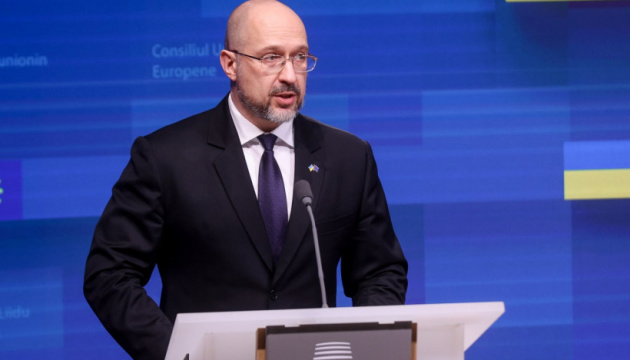 Prime Minister Shmyhal
UkrInform 
Ukraine needs Patriot surface-to-air missile systems and other modern air defense systems to protect its energy infrastructure from Russian attacks and prevent a new wave of Ukrainian refugees toward the European Union, Ukraine's Prime Minister Denys Shmyhal said at the humanitarian aid conference in Paris on Monday.
Russia continues missile strikes and kamikaze drone attacks on critical civilian infrastructure in Ukraine, cutting millions of people off from electricity, heating, and water supply. Up to 50% of the energy system in Ukraine has been either damaged or destroyed starting from October 2022, according to Shmyhal.
Russian missile attacks destroy up to 50% of Ukrainian energy system – Ukraine's PM
The Patriot is a surface-to-air missile system manufactured by the US defense contractor Raytheon. It is currently in use worldwide, including such NATO countries as the United States, Germany, Greece, the Netherlands, and Spain. Patriot stands for "Phased Array Tracking Radar to Intercept on Target".
Germany will deploy one of the Patriot missiles batteries to Poland following the missile incident that killed two Poles on the territory of Poland during the Russian massive missile attack on the critical civilian infrastructure in Ukraine on 15 November 2022.
Related:
Tags: air defense, military aid to Ukraine, Russian invasion of Ukraine