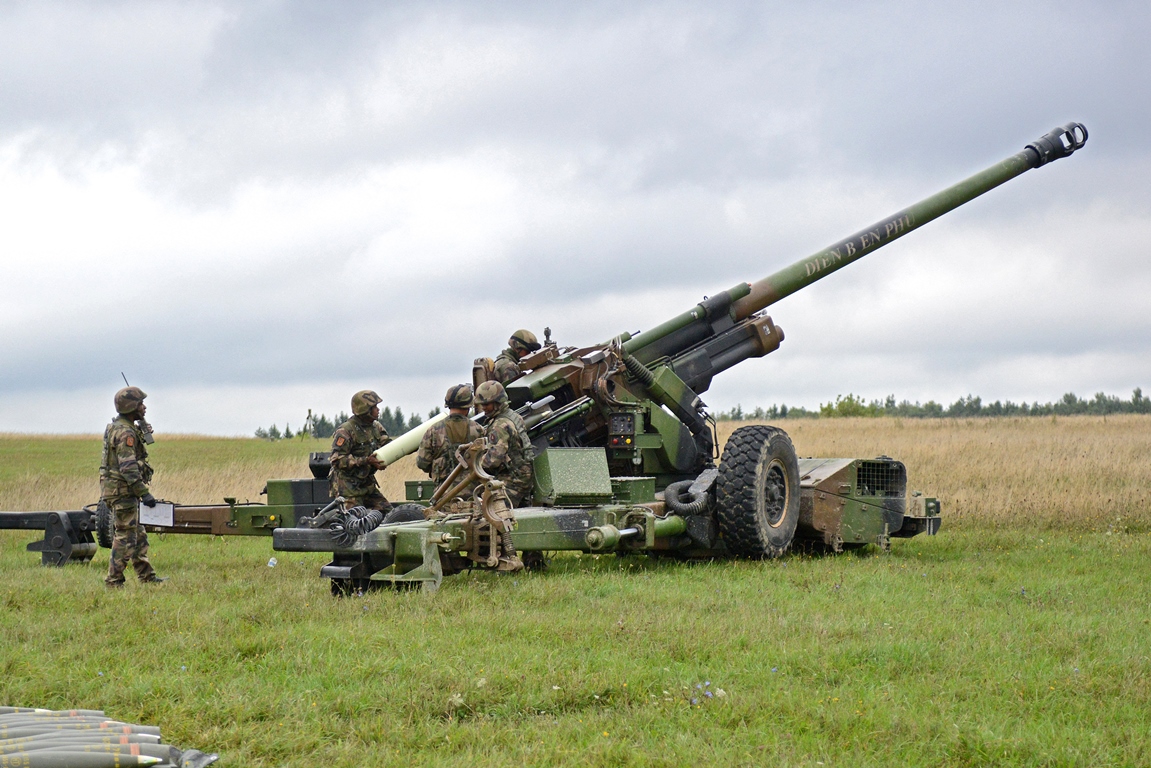 French towed howitzer TRF1 during the military drill in the USA. Photo: The U.S. Department of Defense 
Six howitzers TRF1 have come from France to Ukraine, according to French Defense Minister Sébastien Lecornu.
TRF1 is a France-made 155-mm towed howitzer with a firing range of 24 km. This howitzer can fire six high-explosive shells per minute.
Since the beginning of Russian full-scale invasion of Ukraine on 24 February 2022, France has handed Ukraine 18 modern self-propelled artillery units CAESAR, which is one-quarter of France's entire mobile artillery.
French share of arms deliveries to Ukraine is less than 2%, yet France intends to play its part
Apart from howitzers, France delivers air defense systems Crotale, radars, generators, and multiple-launch rocket systems LRU to Ukraine to strengthen the Ukrainian Armed Forces and help repel the Russian invasion.
Related:
Tags: CAESAR SPG, France, military aid to Ukraine, Russian invasion of Ukraine