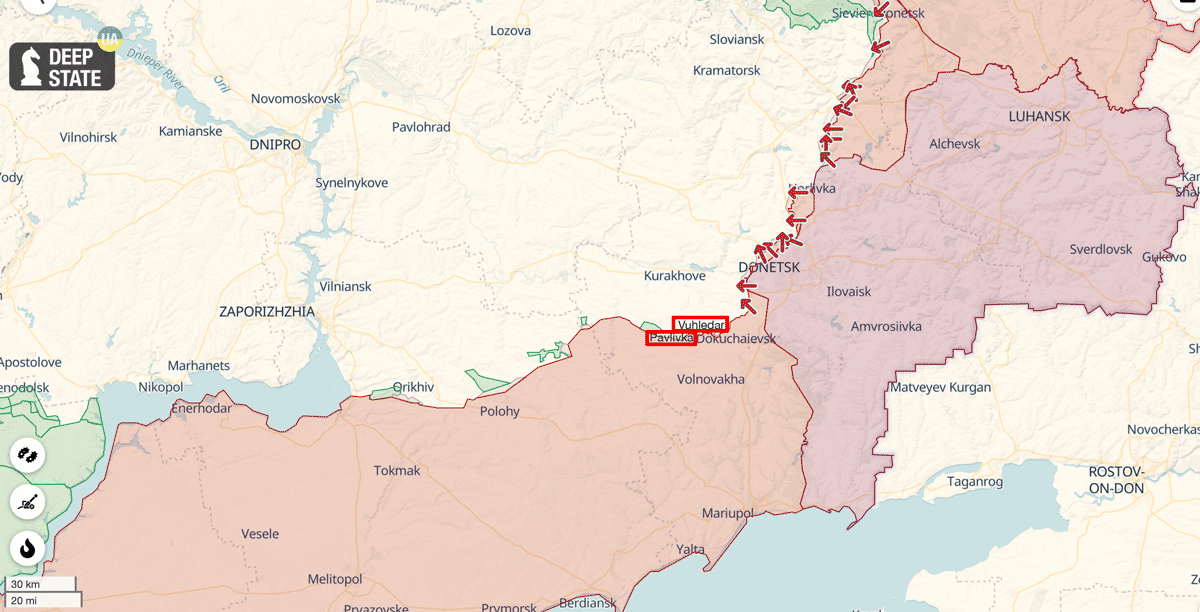 Situation in Ukraine's south as of 27 November 2022. Map: DeepState 
In its November 27 intelligence update, the British Defense Ministry says that a Russian operational breakthrough is unlikely in the heavily contested area of Vuhledar and Pavlivka southwest of Donetsk due to Russia's inability to concentrate sufficient quality forces there.
Recently, the area has seen intense fighting with Russian troops suffering heavy casualties.
The Ministry tweeted:
The area around the towns of Pavlivka and Vuhledar in south-central Donetsk Oblast has been the scene of intense combat over the last two weeks, though little territory has changed hands.
Both Russia and Ukraine have significant forces committed to this sector, with Russian Naval Infantry having suffered heavy casualties.
This area remains heavily contested, likely partially because Russia assesses the area has potential as a launch point for a future major advance north to capture the remainder of Ukrainian-held Donetsk Oblast. However, Russia is unlikely to be able to concentrate sufficient quality forces to achieve an operational breakthrough.
Tags: Donetsk Oblast, Pavlivka, Vuhledar