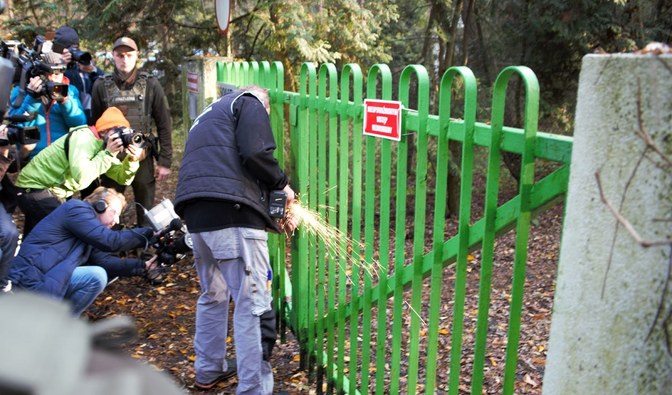 Polish authorities taking over the Russian-leased recreation base near the Polish capital. Photo: lasy.gov.pl  
On 2 November, Poland's Forest Guard took over the holiday resort in the Zegrze forestry north of the Polish capital of Warsaw leased by the Russian embassy, the Polish Ministry of Climate and Environment reported. The Soviet then Russian embassy had been renting the property since the 1980s.
The seizure of the property is "the result of the lack of reaction from the Russian side to numerous unsuccessful calls for the property to be released," the Polish national forest holding Lasy Państwowe (State Forests) says.
The State Forests says its Director General decided to terminate the lease agreement  on 13 April 2022 due to the sanctions imposed on Russia for its full-scale invasion of Ukraine and "the lack of payment for the lease of the facility."
The resort has been secured in order to carry out an asset inventory at the property, according to Edward Siarka of the Ministry of Climate and Environment.
Read more:
Tags: Poland