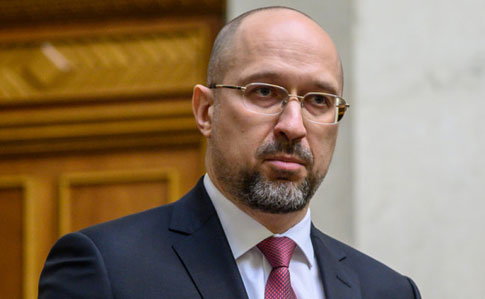 Denys Shmyhal, Ukraine's Prime Minister. Photo: pravda.com.ua 
The third batch of Starlink terminals that have come to Ukraine from Poland will support the medical and energy sectors of the country, Ukraine's Prime Minister Denys Smyhal said.
Part of the Starlink terminals will be handed to Points of Invincibility all over Ukraine, according to Shmyhal. The Points of Invincibility are the shelters organized by the government of Ukraine to support Ukrainians during power outages caused by regular Russian attacks on the energy system. In these shelters, people can get access to the Internet, electricity, heating, and running water.
"It is highly important that Ukrainians keep in touch with their loved ones in this difficult situation. The critical civilian infrastructure continues operating despite any challenges," Shmyhal said.
Starlink is a satellite Internet constellation operated by SpaceX that has been used extensively during the Russian invasion of Ukraine to provide satellite Internet access coverage to the areas hit by war all over Ukraine.
Related:
Tags: energy infrastructure, missile defense, Poland, Russian invasion of Ukraine, Russian missile attacks, Starlink