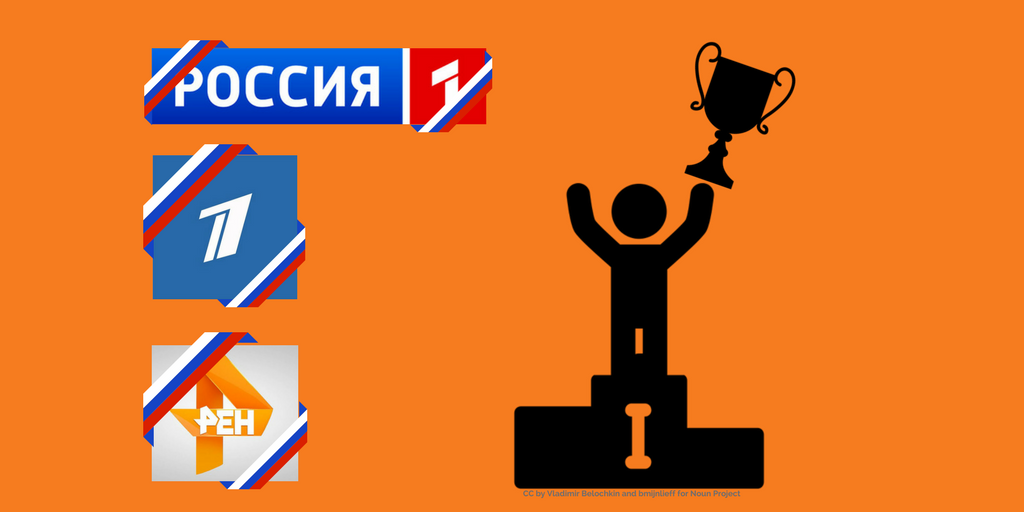 Every year, Russian television celebrates itself and its celebrities at a ceremony where awards are presented to the industry's most acknowledged professionals. Just like the Emmy Awards in the US, the Russian show, known as the TEFI Awards, is broadly publicised in the media. This year on October 3, prizes were presented to hosts and shows which turned out have one particular feature in common: Impressive track records in spreading disinformation.
The Russian independent outlet The Insider was the first to present highlights from the TEFI winners' back catalog of fake news stories. Here we share some of The Insider's examples and add highlights from our own reporting, including results from searches made in our own new publicly available database of almost 3,500 examples of pro-Kremlin disinformation.
"Vesti Nedeli", this year's TEFI winner in the category "Best analytical program", is broadcast by the state-owned Rossiya-1 and hosted by EU-sanctioned Dmitry Kiselev. The winning story was a fragment from a documentary, which investigates opposition leader Alexey Navalny's alleged ties to foreign enemies of Russia. However, documents presented in the programme turned out to be completely forged by Rossiya-1; they included embarrassing linguistic mistakes in English language documents – for example referring to what should have been "developed countries" as "developing countries."
"Vremya" on state-controlled Pervy Kanal won in the category "Best news programme". It was the Vremya programme whose correspondent in Berlin brought details of the infamous disinformation story about "Lisa" to Russian homes with this report.
REN TV, a third Russian nation-wide television broadcaster, was probably proud that one of its hosts, Igor Prokopenko, won the award for "Best educational program" for a show called "Voennaya Tayna" ("Military Secret"). However, Mr. Prokopenko is also the man behind a number of other REN TV broadcasts, such as this one where it is argued that the world is flat, and another documentary called "Europe is the kingdom of gays."
Finally, Vladimir Solovyov of Rossiya-1 was awarded the prize for this year's best interviewer. Solovyov, who has recently found his alleged villa in Italy under the scrutiny of the Russian corruption hunter Alexey Navalny, hosts one of the most watched talk shows on Russian television. As we have described in a feature article about talk shows such as Mr Solovyov's on Russian television, their aim is both to legitimise mobbing and marginalization of dissidents, and to spread disinformation.
---
Read more:
Tags: International, Russia, Russian TV