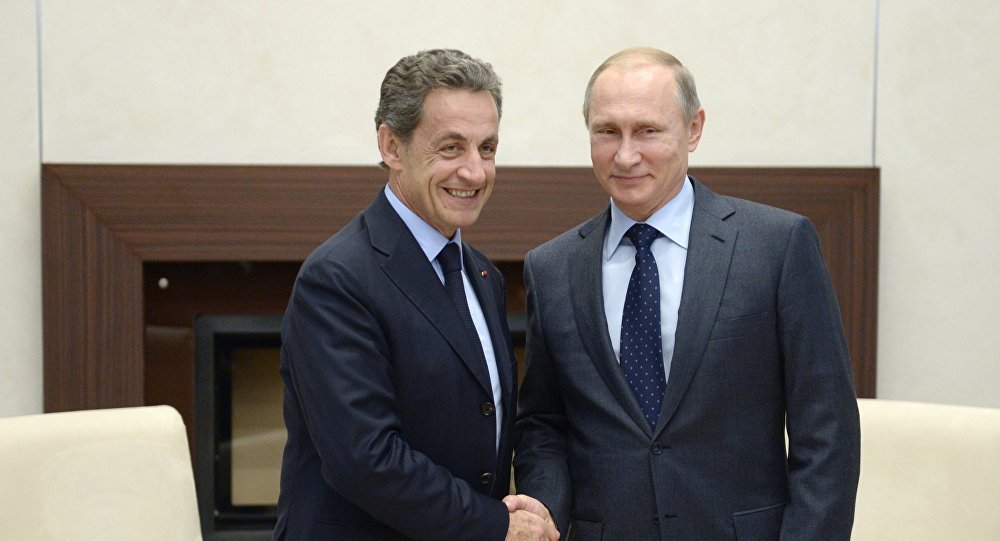 Former French President Nicolas Sarkozy urged Russia to lift sanctions against EU countries and spoke against Ukraine's integration into NATO and the EU.
Sarkozy was invited to speak at the St. Petersburg International Economic Forum (SPIEF) on June 16.
"I'm one of many who believes that all sanctions should be lifted. We have enough problems as it is! We've suffered enough, and the strongest nations should reach out first. When I say the "strongest", I'm referring to Russia and President Putin, of course."
Putin and Sarkozy had an informal meeting on June 15.
"I asked President Putin to lift the sanctions on his part, and Minsk-2 will be applied in exchange. Let's not allow the sanctions issue to block the state of affairs; let's create favourable conditions and lift the sanctions on both sides. I hope Mr. Putin will announce the lifting of sanctions on his part, and we Europeans will follow suit." 
Sarkozy said he planned to discuss the extension of anti-Russian sanctions with European Commission President Jean-Claude Juncker in the near future.
"I'll tell him how cautious we should be in extending sanctions against Russia."
He also added that it would be a big mistake to accept Ukraine into NATO.
"Ukraine cannot choose who it wants as a partner. Ukraine is friends with Russia, and should also be a friend of Europe. That's why I've always believed it would be wrong to integrate Ukraine into NATO and the European Union."
Sarkozy remarked that he has a strategic plan on this issue, which he intends to announce later.
He insisted on his great friendship with Putin, pointing out several times that the Cold War was over and the West should turn the page and move forward.
Video of Sarkozy's intervention at SPIEF (in French, one hour)
Sarkozy: Russia should lift EU sanctions, Ukraine must not be allowed to NATO
---
Related:
Tags: EU integration, France, International, NATO, News, Putin, Russia, Russian agents of influence, Sanctions against Russia, Sarkozy, Ukraine, Useful idiots