Ukraine must move quickly to promote the reintegration of the Donbas because "five years from now," Heorhiy Tuka, the deputy head of the Kyiv ministry responsible for overseeing such plans, says, "it will already be impossible" to do so because the region will have been so affected by the Russian occupation.
In an interview published by the Apostrophe portal today, Tuka, the number two official in the Ukrainian ministry for the affairs of the temporarily occupied territories and IDPs, which was set up two weeks ago, says his ministry is now working on plans for such a reintegration.
"The goal of reintegration is the restoration of the civil way of life both on controlled and uncontrolled territories, the renewal of Ukrainian authority, and the return of local residents to a normal way of life. This will require definite efforts both from the authorities and from the international community," Tuka says.
He adds that "one should also note that judging by the experience of international centers involved in the study of armed conflict, one must conclude that if in the course of five years the reintegration of territory does not take place, then in practice this process will never take place at all."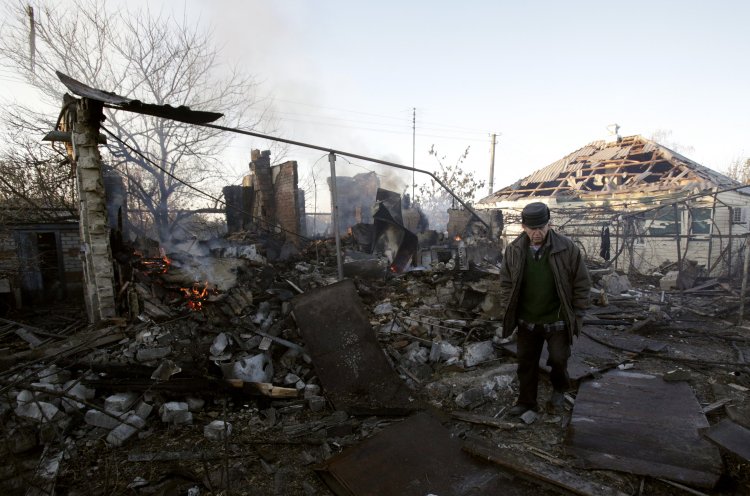 His ministry, Tuka says, is developing a plan that will ultimately be confirmed by the president and the National Security and Defense Council; but in it, "elections are the last step" given the things, including the difficult task of rebuilding the infrastructure that has been destroyed and the creation of jobs, all of which must be done before any honest voting can occur.
At the present time, Tuka acknowledges, there are only three people working in his ministry, although there are supposed to be 105 when it is staffed up. He says he hopes that number will be reached this week, allowing the ministry to function on its own and in cooperation with others.

He indicates that the ministry will focus on the Donbas first and then Crimea given the situations in the two and that it will work with the ministries for social policy, education and others to help IDPs recover as well.
Much depends, Tuka concludes, on the reaction of the Russian side. If it refuses to cooperate, then the situation will be difficult indeed. "In the best case, we will get a Transdniestria; in the worst, something like Osetia."
Related: