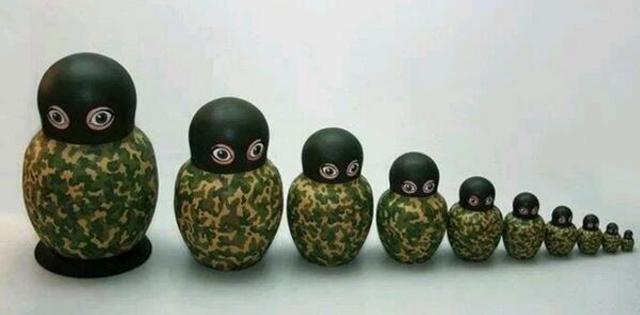 Borislaw Bilash II, a physics teacher in the USA, has released his third edition of a primer for teachers about the events of Euromaidan and Russia's subsequent invasion of Crimea and hybrid war in Donbas.
His previous primer focused on Euromaidan.
The current primer is an guide to help teachers explain the latest events in Ukraine: Euromaidan, Russia's invasion of Crimea, and hybrid war in Donbas. A separate section is dedicated to evaluating information and assessing the reliability of sources in the conditions of an information war.
Mr.Bilash started creating it at the very beginning of the protests to explain to his friends what was happening, but word about the primer soon spread further. The educational council of the Ukrainian World Congress translated the document into Ukrainian, and the Ukrainian school council of Alberta asked for permission to use it in their curriculum. Apart from that, he received letters from all around the world thanking him for the document and pieces of it were lifted by others.
Why is it important to understand what happened and is happening in Ukraine?
"A lot of people don't realize how the events of 30 November 2013 started a ball rolling with so much inertia that it's never going to get stopped. It has affected world history. It's not just a local problem with Ukraine. It's not just one man in a palace in Kyiv. The orders have to come from further above. The orders are coming from outside of one country, dictating the interests of another country," Borislaw explained.
"Look at Syria, at Europe, the refugees. Are Putin's actions outside his borders simply designed to distract the world's attention from what he is doing in Ukraine? Perhaps is working to distract his own citizens from the problems he has created in his own country?  Look at the North Pole – Russia years ago planted a flag there. What does it mean when Russia sends fighter jets into the airspace of the UK? What does it mean when Russian jets conduct inappropriate fly-by's by US warships? The internet makes the world a global community. There are no countries isolated from others. You have to understand the events taking place in the world. It has an effect on politics, on international relations. The world is a sandbox, and we have to figure out how to play nice."
A special section of the primer is dedicated to evaluating the reliability of information found in the internet. "Every author has an agenda.  Sometimes it is as innocent as simply wanting to inform others of a fact or discovery.  Other authors may have a more-sinister reason for publishing their work – perhaps to misinform others as in done in politics and during war," states the introduction of this section. According to the author, guiding questions will help refocus the reader away from some of the misinformation they may have been exposed to by fixing an open mind in the reader/educator, as educational research has demonstrated that providing a guiding question helps the reader learn.
Based on Borislaw's primer, we made these resources:
How it all happened – A short guide to Ukraine's revolution and subsequent Russian occupation and hybrid war
A timeline of the Euromaidan revolution
And for evaluation, check out this test to see how well you know the history of Maidan!
The latest version of his primer is below (available also as a google doc by clicking this link).
Tags: Archive, Crimea, Donbas, EuroMaidan, Help Ukraine, Resources