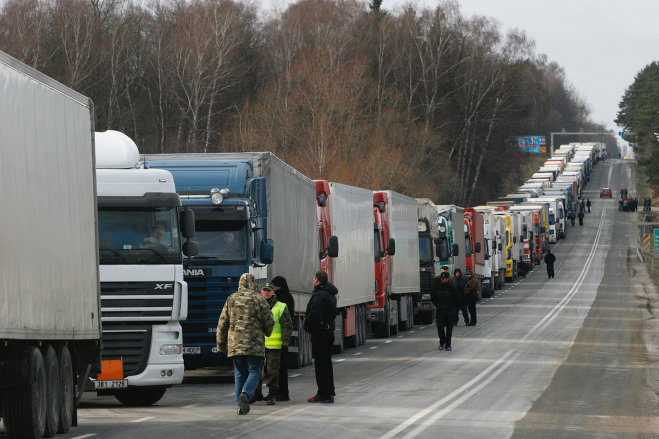 Russian trucks trying to get to EU countries have been blocked in nine regions of Ukraine, says Taras Deyak, one the initiators of the blockade.
Deyak and fellow activists were the first to stop Russian trucks from entering the Transcarpathian region. On the third day of the blockade, Volyn, Lviv, Rivne, Ivano-Frankivsk, Chernivtsi and Zhytomyr regions joined the action movement.
"We keep in touch with Vinnytsia and Dnipropetrovsk via telephone." says Deyak.
He stressed that the action is open-ended, and its goal is to make the country's leaders block the transit of Russian goods on the territory of Ukraine.
The Kremlin has just responded by banning Ukrainian long-haul trucks from entering Russia.
Refat Chubarov, leader of the Mejlis of the Crimean Tatar people has supported civic initiatives to block Russian freight vehicles travelling towards EU countries.
Tags: News, truck blockade, Ukraine