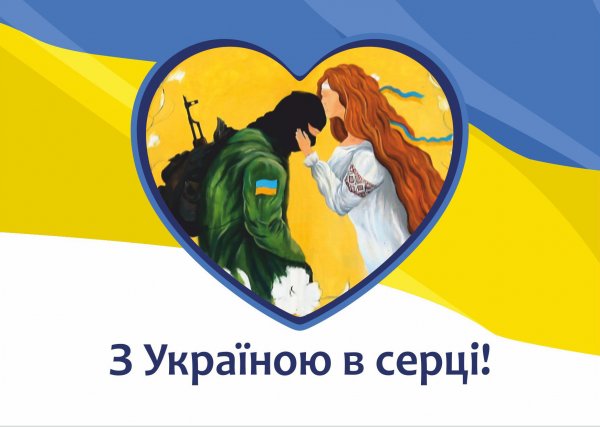 With Ukraine in my heart! 
Zaporizhzhia volunteers have launched an action event for St. Valentine's Day. Volunteers of the NGO "Chesne Zaporizhzhia" (Honest Zaporizhzhia) address their appeal on FB:
– We call on all our wonderful and beautiful girls and women! Valentine's Day is just around the corner… So we decided to launch an action event called "Give a Soldier your Gift of Love". Please write letters and declarations of love to our defenders, make a handmade gift, or prepare snacks and treats… It could be anything. Let's give them the warmth and love that they need and deserve. For there, at the front, it's important for our soldiers to know that lovely warm hearts are waiting for them at home.
Your gifts and sweets can be delivered every business day to our warehouse located at 152V Lenina Prospect, Room 21. Please call before visiting us: +0505393006, +0938729270 or +0966124412). If you arrive and no one is in the office, please leave your gift with the watchman.
Suggested snacks, treats and sweets:
– candies, chocolate, cookies, cakes and waffles;
– salo (lard), sausages, canned meat and fish, meat pâté;
– tea, coffee, cocoa;
– sugar, sugar, and more sugar;
– flour (for baking needs; our patriotic girls bake pies, pastry, cakes and buns and bread; the flour disappears in the blink of an eye!)
– you may add shaving supplies, socks (never enough!), flashlights with extra batteries, lighters and anything that pops into your mind.
The volunteers plan to travel to the front on February 16.
Tags: Donbas war (2014-present), Help Ukraine, soldiers, St. Valentine's Day, Volunteers