What Vladimir Putin does in Syria clearly will have a powerful impact on what he does in Ukraine, Andrey Zubov says. If the Kremlin leader goes his own way to save Assad, he will be isolated and, in response, will be likely to intensify his aggression against Ukraine. If he chooses to cooperate with the West, the reverse will be true.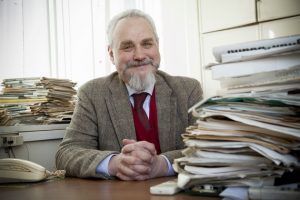 The Russian political analyst tells Apostrophe's Artem Dekhtyarenko the situation is finely balanced. On the one hand, Putin wants to save Bashar Assad and dictate the future of Syria, something that may require Russian land forces' but on the other, he wants to avoid an Afghanistan and would like to appear to cooperate enough to get the West to lift sanctions.
Russia would benefit more by cooperating with the West in Syria, Zubov argues; but unfortunately, Putin cares first and foremost about saving one of his "own" dictators, something that precludes participation in a broader counter-terrorism alliance and is likely to lead to a worsening of relations with the West.
Because that will likely require a Russian ground operation, that will lead to the return of bodies from the conflict, something Putin like Stalin may not care much about; but because of that, he will almost certainly want to get a victory somewhere to mobilize the population around him and that will make the expansion of Russian aggression in Ukraine almost a certainty.
If, on the other hand, Putin did decide to join the Western coalition against ISIS, "this would positively affect the resolution of the Ukrainian crisis," Zubov says. That would be good for Russia as well, because sanctions would end and the Russian economy could begin to recover. But unfortunately, "Putin is conducting himself irrationally" and is likely to try to save Assad.
In the course of his interview, Zubov makes two other important points:
First, he says, the situation is not, despite Moscow's efforts to portray it this way, like that of 1941, in which the West so needed Moscow's help that it had to accept Stalin as an ally. The West can in fact deal with ISIS without Russia's assistance. To think otherwise is "very naïve."
And second, Putin wants to save the Assad regime. He may be prepared to sacrifice Assad the man as long as he can ensure an Assad-like regime allied to Moscow will take its place. That is a move the West and Ukraine need to be very much on the lookout for because Putin could look like he was making a concession that in fact is no concession at all.