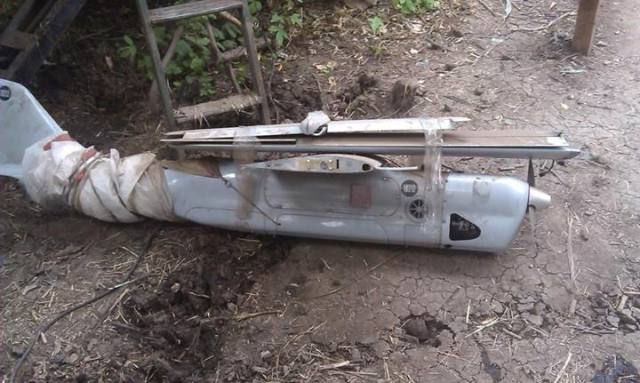 On Friday, the personal composition of one of the units in the ATO [anti-terrorism operation] brought down an unmanned aerial vehicle. The aircraft was monitoring the positions of ATO forces, including in the region of Zelenopilya.
This aircraft, Orlan-10, is produced in Russia.
Source: Vladislav Seleznev FB
RELATED INFORMATION:
Spy Drone #1: VICE News
ADDITIONAL INFORMATION:
Russian border guard Artem Karat reportedly took this photograph and tweeted it of a Russian armored personnel carrier (APC) passing through a Russian border checkpoint into Donetsk, Ukraine peaceably.
By Vladislav Seleznev, ATO Spokesperson
Translated and edited by Voices of Ukraine
Tags: Donbas war (2014-present), News