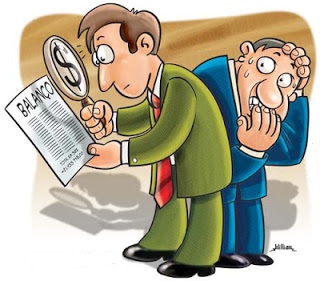 Ukraine is in a catch 22 with the EU. It cannot get money until it reforms and it cannot reform unless it has money.
It desperately needs money but if it would get any money it would not end up with those that need it but rather feed the oligarchs. Ukraine has to move away from an oligarchic system which is a system by which a select few who control the state behind the scenes become increasingly rich by feeding themselves off the state through monopolies and state subsidies for inefficient industries they control.
The following example gives you an idea how powerful these oligarchs are. After the new government came to power in March, the IMF proposed to pay the salaries of the coal miners for the rest of their lives. This would cost $300 million a year but still save $1 bn a year of which most currently ends up in the hands of Ukraine's richest people. This $1 bn in Ukraine's situation could have been spent on producing arms and paying the soldiers and would have created a lot of jobs, while improving the defence of Ukraine against Russian aggression. Instead, over $500 million of the coal subsidies ended up in occupied territories where they now have stocks of coal that the Ukrainian government considers buying as it has not enough coal to survive more than one winter month. A big part of the subsidized coal generated in non-occupied territories was sold by DTEK holding, owned by Akhmetov Ukraine's richest oligarch, to Russia, in order "to honor contracts."
Ukraine can get money to buy energy this winter on condition that all energy subsidies are stopped. But this would just make the oligarchs shift their business tactics. This was proven when the government announced that they would buy South African coal, after which corrupt government agencies then bought the coal through traders at ridiculously high prices rather than directly from coal mines.
To make an end to these practices we need outside auditing, a lot of outside auditing. The only way to achieve this is through an unprecedented army of EU volunteer auditors that bring in the knowledge to check if any business that receives EU funds is handling these funds as expected. EU taxpayers have the right to know the money they give to Ukraine is well spent. The more they are convinced the money is well spent, the more generous they will be and the less money will actually be needed as before you know it Ukraine will be self sufficient.
For the energy industry that uses coal this means auditors to check the following:
Contracts made with coal mines at competitive prices featuring competitive shipping rates.
Auditors who check if coal delivered confirms in quantity and quality with what was bought.
To audit if this coal is effectively delivered at the right destination.
If the coal is burned efficiently and when needed as you would expect it should be done.
Like this we need auditors for plenty of other sectors of the economy:
Auditors are needed for the banking sector as these will all have to be bailed out.
Auditors for customs are needed as this is one of the primary tax revenue resources for Ukraine and theft at large scale takes place there.
Auditors to the arms industry as a lot of funds go that way.
Auditors are needed for the justice department as this is in total failure.
To achieve this we need hundreds of volunteer auditors that comply with the following profile:
EU national with residence in a EU country.
University schooled or having specialist knowledge.
Preferably retired or willing to sacrifice holidays.
Have no business interests in Ukraine.
Willing to work for only expenses paid.
Prepared to publish the auditing reports generated publicly on the Internet.
Knowledge of Russian or Ukrainian is a plus but not a requirement as translators can be provided.
We would like to build a pool of Auditors so big the EU and Ukrainian government cannot ignore them. If not,expect them to hire very expensive auditors that will perform a fraction of the audits volunteers can do for the same price. They will then write reports we never get to see.
Please spread this message to anyone you think is suitable and willing to be a EU volunteer Auditor for Ukraine. They can register themselves by requesting to join the following LinkedIn group: EU volunteer Auditor for Ukraine. 
Tags: Archive, corruption in Ukraine, Economy, EU, Help Ukraine, International, reforms in Ukraine, Stories, Ukraine